How to borrow money from MTN Mobile Money Cameroon; The shame around borrowing money from loan apps has been deconstructed because of the rise in inflation rates across several countries, including Cameroon. It has become quite essential to borrow money these days because salaries can no longer cater to immediate needs. Loans are a great way to augment salaries to meet daily needs.
MTN Cameroon provides its customers with loans at low interest rates and saves money through a unique product called MTN MoMo Kash. You are eligible for this loan as long as you are an active subscriber. There are other requirements, but as long as you are an MTN subscriber, you are on the right track. Read on to find out more about how to acquire a loan from MTN Mobile Money in Cameroon.
What is MTN MoMo Kash?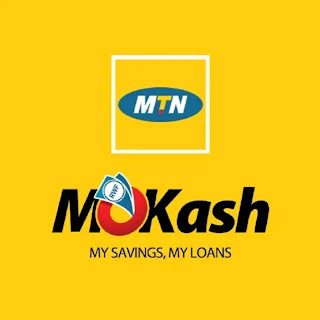 MTN MoMo Kash is a service created by MTN Cameroon to give customers access to loans. The platform also doubles as a savings app. As an MTN subscriber, you can save while earning interest or take out short-term loans at a reasonable fee. To achieve this successfully, MTN Cameroon has partnered with several microfinance institutions in Cameroon.
This is because MTN Cameroon will not grant the micro-loans but rather serve as a distribution platform for savings and credit services to benefit these financial institutions. MTN Group, the mother company of MTN Cameroon, has successfully set up this savings and loans platform in Cameroon, Ghana, Uganda, Rwanda, etc. They expect to achieve this same success in other Countries.
Eligibility requirements for MTN MoMo Kash
To qualify for an MTN momo loan, you must meet the following requirements:
You must be an active MTN subscriber.
You must be 18 years and above.
You must be an active MTN subscriber for the past 90 days or more.
Your MTN Mobile money wallet must be actively used in transactions for an extended period.
How to borrow money from MTN Mobile Money Cameroon
To borrow from MTN mobile money in Cameroon, you must first subscribe to MTN MoMo Kash. To subscribe, follow the steps below.
Dial the code *126# to access the MTN mobile money service from your mobile phone.
Wait for the pop-up and select 6 to subscribe to MTN MoMo Kash.
Select 1 to agree to loan terms and conditions.
You can now borrow, get loans, and earn interest from your savings.
You can Dial *036# to access MTN MoMo Kash directly.
It usually takes 24 hours for the subscription to be approved.
Immediately after subscribing, follow the steps below to borrow money from MTN MoMo Kash.
Dial *126# on your mobile phone.
Select and Input 6.
Choose the amount of loan you want to borrow.
Click confirm.
How to repay MTN MoMo Loan
When you take a loan, you automatically make a commitment to the lender to pay it back as and when due. Remember to pay back when it's time so you can continue enjoying the benefits. Follow the steps below to repay your loan.
Dial *126# on your mobile device.
A list of instructions will be listed.
Select and enter 6.
Choose Loan Refund and input the amount.
Confirm.
How much can I borrow from MTN MoMo Kash?
MTN Cameroon has an algorithm for determining the amount of loan you are eligible for. If you've been an active user for longer, your loan amount increases. Usually, the amount ranges from 1000frs to 100000frs+.
Astro Africa: Best digital platform in Nigeria
Astro Africa is a digital platform that provides solutions to daily Nigerian needs like purchasing airtime and data, utility bills, DSTV, and GoTV subscriptions. In addition, you can also sell gift cards and crypto for naira at good exchange rates and get paid. The platform is easy to use with a simple user interface. It is entirely safe with 24/7 customer service. Download the app from the Google Play Store or the App Store to get started and enjoy our services.