Vodafone MoMo balance ; Vodafone MoMo is a mobile money service offered by Vodafone Ghana. The financial service allows users to perform financial transactions such as sending and receiving money, paying bills, and purchasing goods and services using their mobile phones and Vodafone sims. The service is available to both Vodafone and non-Vodafone customers in Ghana.
How to get started on Vodafone MoMo?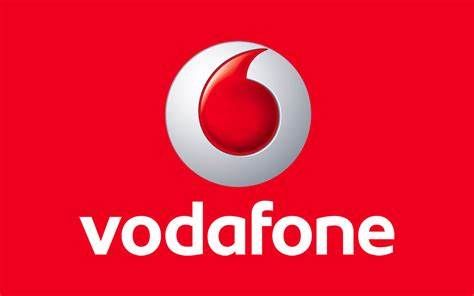 There are several ways to register with Vodafone MoMo and they are listed below.
Visit any mobile money agent or Vodafone retail shop.
Call the Vodafone helpline by dialling 100.
Send "Register" to 558 or dial *558# for easy self-registration.
The requirements are the same for all three. You must provide a valid Ghanaian ID card as a part of the registration process. Once you've provided the correct documents, you can proceed to activate your account by dialling *110# and selecting 0 to activate and following with your PIN. You can fund your wallet by moving funds from your bank account or visiting a mobile money agent or at a Vodafone retail shop.
Vodafone MoMo balance
The code to check your Vodafone MoMo balance is simply *110#. Once you dial *110# on your mobile phone, select the option to check your balance. Alternatively, you can dial *558# and select option 4 to check your balance.
What are the fees for using Vodafone Momo?
To promote affordability, Vodafone Ghana has waived off charges on transactions performed through Vodafone MoMo. It doesn't matter the amount you intend to transfer or receive, it is free. However, there are still some fees associated with other transactions but transfers, MMI, and payments are free. It is important to note that these fees are subject to change at any time. For more information, you can contact the Vodafone helpline by dialling 100 or visiting a Vodafone retail shop.
What is the maximum amount I can transfer using Vodafone MoMo?
The maximum amount of money you can transfer from your Vodafone wallet to another Vodafone wallet is GHS 10,000. However, the maximum amount of money you can transfer from your Vodafone wallet to other mobile money wallets is GHS 1,000.
It is important to note that these limits are subject to change. Also, the limits vary depending on the amount you are sending or transferring and other factors.
What is the difference between Vodafone cash and Vodafone MoMo?
Most Ghanaians usually confuse one service for the other. Vodafone Cash and Vodafone MoMo are indeed both mobile money services offered by Vodafone Ghana but there are subtle differences.
The main difference between the two services is that Vodafone Cash is mainly used for peer-to-peer transactions while Vodafone MoMo is used for both peer-to-peer transactions and merchant payments. Additionally, compared to Vodafone Cash (GHS 20,000), Vodafone MoMo has a lower transfer limit (GHS 10,000).
Can I bet with Vodafone MoMo?
If you're interested in using Vodafone MoMo for betting, follow the steps below.
Deposit funds into your betting account by dialling *110# on your Vodafone mobile number.
Choose option 4, "Make Payment."
Choose option 3, "Fun and Games."
Choose option 2, "Bookmaker."
Input your payment reference "Bookmaker."
Input the amount you wish to deposit and your PIN to complete the transaction.
Astro Africa: Best digital platform in Nigeria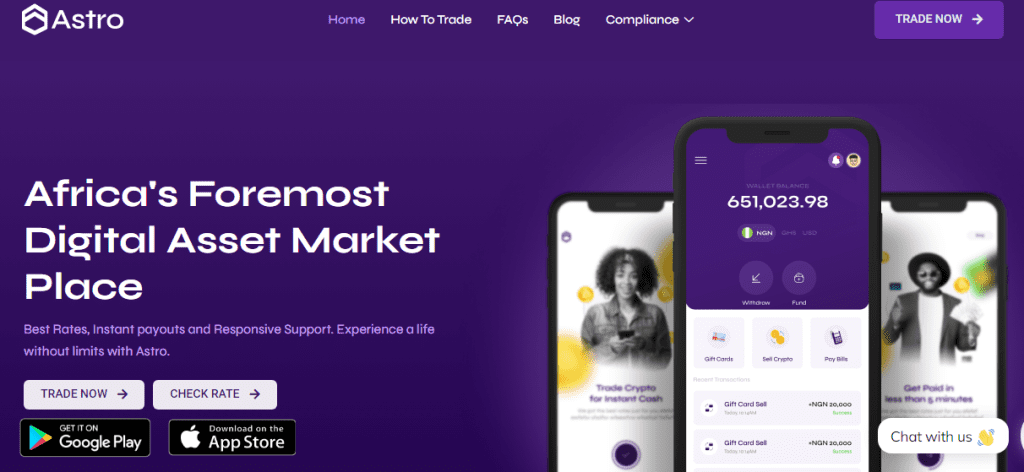 Astro Africa is a digital platform that provides solutions to daily Nigerian needs like purchasing airtime and data, utility bills, DSTV, and GoTV subscriptions. In addition, you can also sell gift cards and crypto for naira at good exchange rates and get paid. The platform is easy to use with a simple user interface. It is entirely safe with 24/7 customer service. Download the app from the Google Play Store or the App Store to get started and enjoy our services.