What is the MTN AFA registration code; If we are being honest, there's always something new to do with mobile data every day. For many Ghanaians, this means that the data bundle that might have been sufficient a day, month, or week before might no longer be enough. The more technology advances and inflation scours its prices, the higher your need for more data. With data subscription, less is never more, more is always more.
Now, using the internet every day doesn't necessarily make you an internet addict, but it is a very slippery slope. If you need a more affordable data plan and you live in Ghana, you might just want to consider the MTN AFA bundle. It is everything you would imagine. In this article, Astro Africa provides a comprehensive guide on what the MTN AFA entails.
What is MTN AFA?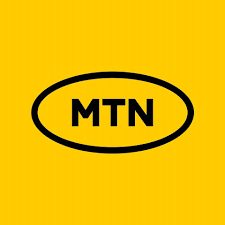 If you know MTN, you will know they are best at providing data bundles that suit their clientele. MTN is good at incentivizing its customers with cheap data bundles so that they never have to look elsewhere. It was on this premise that the MTN AFA bundle was created.
MTN AFA was introduced by MTN Ghana in January 2023. "AFA" is an acronym that stands for "As For All" because the bundle is available to all Ghanaians. It is an unlimited data call service that enables members of the same neighborhood and workplace to connect with one another as a family unit. With this bundle, flexibility meets affordability and workers living in the same vicinity will benefit greatly from it. Using the MTN AFA package, farmers, extension agents, market vendors, community health workers, truckers, and many other professionals can interact at a very low cost. However, if you do not fall in any of the aforementioned categories, it doesn't mean the package doesn't cater to your airtime needs either.
What is the MTN AFA registration code?
As seen with other airtime packages, MTN AFA also has its own unique USSD code. The unique code for MTN AFA is *1848#. Dial the code in your phone dialer, and you can start enjoying the benefits of this package. If you dial the code and it doesn't work, contact MTN customer care service immediately for assistance.
Requirements for MTN AFA Registration
If you are not an MTN subscriber, you cannot subscribe to this package. Buy a SIM, register the SIM, and activate it before attempting to register for MTN AFA. Once you've done these, you can provide the following requirements to subscribe to the MTN AFA package.
Full name
Phone number
Registration link.
MTN AFA Bundles Options
There are different bundle options on the MTN AFA bundle and they are of different volumes and prices. Choose the bundle that best suits your data needs and budget. Here are the various options available:
220 Minutes for GHS 6
440 Minutes for GHS 12.00
660 Minutes for GHS 18.00
880 Minutes for GHS 24.00
1100 Minutes for GHS 30.00
How to purchase an MTN AFA data and voice bundle
Here is How to purchase an MTN AFA data and voice bundle.
Dial *1848#.
Choose option 1
Choose option 1 for voice minutes only or select option 2 for airtime plus data bundle
Confirm payment of GHS 6.00 from your MoMo account.
Terms and Conditions of MTN AFA Package
To use the MTN AFA package, terms and conditions apply. The voice bundle you purchase can only be used to call other MTN numbers. MTN AFA also offers voice call bundles to other networks but those bundles are more expensive. The subscription can only last for a month after which it expires. As a subscriber, you will enjoy free calls with other MTN AFA subscribers for a month after subscription. You can also buy the package using your MoMo account for any AFA subscribers.
Cost of Registration
Registering for the MTN AFA bundle does not cost any money however, any agent who may register one onto the offer may demand some token.
Astro Africa: Best digital platform in Nigeria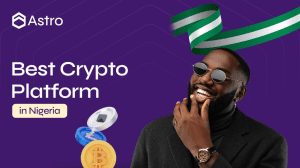 Astro Africa is a digital platform that provides solutions to daily Nigerian needs like purchasing airtime and data, utility bills, DSTV, and GoTV subscriptions. In addition, you can also sell gift cards and crypto for naira at good exchange rates and get paid. The platform is easy to use with a simple user interface. It is entirely safe with 24/7 customer service. Download the app from the Google Play Store or the App Store to get started and enjoy our services.