Bitcoin Exchanges in Nigeria: In recent years, Bitcoin has become a popular investment option across the globe. Nigerians are no exception. In fact, Bitcoin exchanges have emerged as a preferred way for Nigerians to invest in the cryptocurrency market.
Bitcoin Exchanges in Nigeria

One reason why Nigerians are turning to Bitcoin exchanges is the convenience they offer. These exchanges provide an easy and secure platform for buying and selling bitcoin without the need for physical cash. With so many options available, it can be challenging to determine which exchanges offer the best rates.
Based on user reviews online, it appears that Astro Africa offers the best rates for selling cryptocurrencies. However, it's important to note that exchange rates change and may vary depending on the specific cryptocurrency being traded. When selecting a bitcoin exchange, there are some key factors to consider.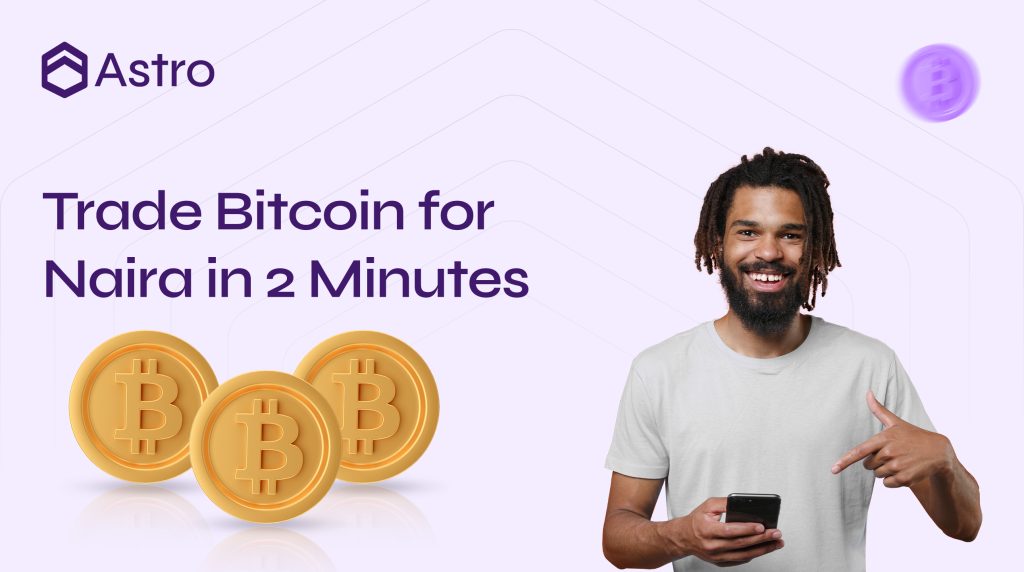 Reputation: The reputation of a bitcoin exchange is a key factor to consider before choosing one. You should look for an exchange that has a good track record of security, reliability, and trustworthiness. You can do this by reading online reviews and asking for recommendations from other members of the bitcoin community.
Exchange's security measures: Since cryptocurrencies are decentralized and largely unregulated, the security of your funds on an exchange largely depends on the security measures implemented by the exchange.
Trading fees: Another important factor to consider is the trading fees charged by the exchange. Some exchanges charge a flat fee per transaction, while others charge a percentage of the transaction value. You should compare the fees charged by different exchanges to find one that is fair.
Supported payment methods: The payment methods supported by the exchange are also important to consider. You should choose an exchange that offers a payment method that is convenient for you.
Availability in your region: Some exchanges may not be available in certain countries or regions, and may require you to use a VPN to access their services. You should check the availability of the exchange in your region before signing up.
Supports multiple cryptocurrencies: You should consider whether the exchange supports multiple cryptocurrencies or only supports bitcoin. If you plan to trade or invest in other cryptocurrencies, you should choose an exchange that supports a wide range of altcoins.
Selling Bitcoin on Astro Africa
Selling bitcoin on Astro Africa is incredibly easy, and we offer a range of features to help users get the most out of their transactions. To convert your cryptocurrency into cash, you should follow the steps below.
Create an account on Astro Africa and verify your details.
Log in to your dashboard and navigate to the trade section.
Choose the type of gift card you want to trade.
Input the value of your gift card, and the rate calculator will display the equivalent value in Naira automatically.
Proceed to trade by providing the gift card details and uploading a picture of the gift card.
Once your gift card has been verified, your Astro Africa wallet will be credited in Naira.
Head back to your dashboard and initiate a withdrawal by providing your bank details. Your funds should be available in your bank account within a few minutes.
In conclusion, Astro Africa caters to both novices and seasoned crypto traders by providing an array of resources to help sell bitcoin quickly. Whether you're just starting out in the world of cryptocurrency or you're an experienced trader looking to streamline your selling process, Astro Africa has got you covered.
Bitcoin Exchanges in Nigeria – Bitcoin Exchanges in Nigeria – Bitcoin Exchanges in Nigeria