How much is iTunes Gift Card in Naira
iTunes Gift Card
iTunes is a media company founded by Apple Inc. Since it was founded in 2001, iTunes underwent an evolution from being a media player and library to being an internet radio broadcaster. It is also a digital content management utility.
People gain access to iTunes services by subscribing to the platform. One of the easy ways to achieve this is by the use of iTunes gift cards. iTunes gift cards are used to purchase music and other digital content on iTunes. Not just iTunes, they can also purchase content on the Apple app store.
iTunes gift cards are very popular across the world due to their versatility and the popularity of Apple devices. They come in both digital and physical forms and can be gotten in physical or digital stores. There are just three physical cards ($25, $50, and $100). The e-code card range in amount.
How much is a $100 iTunes Gift Card in Nigeria and Ghana?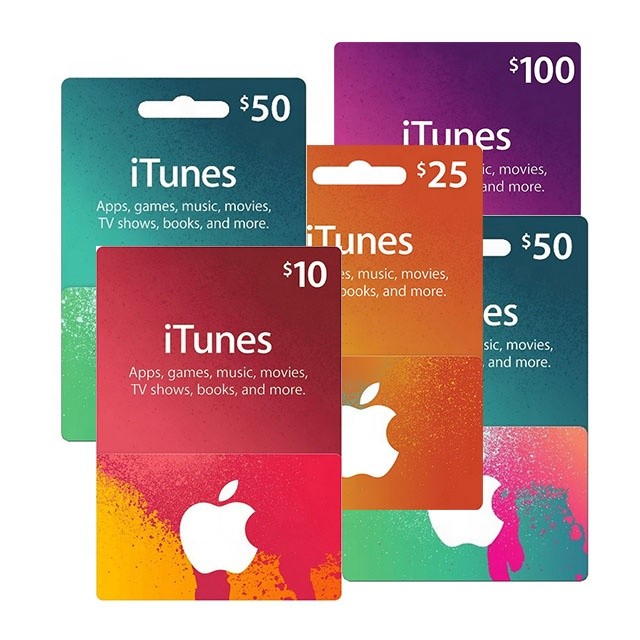 People who own iTunes gift cards in Nigeria and Ghana cannot redeem the gift card because the card is not usable in both countries. However, they can sell the gift card for cash. Many businesses in Nigeria and Ghana offer the service of converting gift cards to Naira and Ghana Cedis. Some other businesses deal in the sale of gift cards in Nigeria and Ghana.
Some factors affect the rate at which an exchange will buy the gift card from you. The factors include the original buying price, the exchange rate, and the rate of demand and supply. Digital gift cards are bought at a lower rate than physical gift cards most times.
A physical $100 iTunes gift card goes for N35000 and GHS 390 on Astro Africa; it goes for a rate of N350/$1 and GHS 3.9/$1. The $100 e-code card is bought for N30000 and GHS 344 (at the rate of N300/$1 and GHS 3.44/$1). Let us compare with other similar gift card exchanges in Nigeria and Ghana.
On GiftcardstoNaira, the $100 physical iTunes gift card goes for N34000 and GHS 330/$1 (at the rate of N340/$1 and GHS 3.3/$1). The e-code card goes for N26000 and GHS 270.
On Cardtonic, the $100 physical iTunes gift card goes for N34500 (rate of N345/$1). The $100 e-code card goes for N27000.
Ghanaian gift card exchanges like Prestmit offer a rate of GHS 3.4/$1 for the physical $100 iTunes gift card. The e-code card has a rate of GHS 1.7/$1 on Prestmit.
When you compare the rate of other exchanges with Astro Africa, you discover that Astro Africa has one of the best rates in the business. In this article, we will review 5 reasons why Astro Africa is the best place to sell your iTunes gift card.
See also how much is $100 Steam gift card
4 Reasons why Astro Africa is the Best Place to Sell your iTunes gift card
First of all, what is Astro Africa? Astro Africa is a company that deals in the trade of digital assets with a focus on the African market. They achieve this by the Astro App and the Astro Africa website.
Reason Number One, Astro Africa offers the best rates you can find in both Nigeria and Ghana. One main challenge facing sellers of gift cards in both countries is the rates at which the vendors buy the gift card. You can check the Astro Africa rates using their rate calculator. Compare these rates with other competing businesses.
Number Two, Astro Africa offers a pleasant customer experience. Many customers complain about the lack of proper customer relations with many gift card exchanges. Some vendors have a very poor feedback system and no customer support staff. Astro Africa ensures that technical support staff is on standby round the clock. We ensure that customers can relay their questions and concerns and get adequate responses.
The third reason is that Astro Africa is a very easy-to-use platform. Astro Africa developers have made the platform very navigable without complexities. Our team understands that financial apps should be made as easy as possible to use and efforts were made in this direction. When users find a process too complex, they are likely to abandon it hence, Astro Africa's simplicity.
Astro Africa prioritizes security, and this is another reason why you should patronize Astro Africa. The application and website have some of the best security protocols found today. There is a consistent upgrade of the security architecture to ensure the system stays secure from hackers. Considering the volatility of operations that occur on Astro Africa, a high premium is placed on security.