How much is the $100 iTunes Gift Card in Ghana Cedis?
iTunes gift cards are one of the most popular gift cards in the world. They are made by Apple and are used to purchase music and other digital content on iTunes and the Apple App Store. The iTunes gift card is sold at brick-and-mortar stores as well as digital stores across the world.
They occur in both physical and digital forms (gift cards and e-gift cards). Physical gift cards are $25, $50, and $100 while, e-code cards can occur in different amounts.
You cannot redeem US iTunes in Ghana because the gift cards are made only for the US market. However, they can be sold and bought. What is the buying and selling price for a $100 iTunes gift card in Ghana? Before we explore this topic, understand that there is a disparity between a gift card's buying and selling price in Ghana.
The buying price of a $100 iTunes gift card in Ghana is majorly dependent on the exchange rate of the Ghana Cedis to the dollar. However, this is not the case with the selling price. Different gift card exchanges fix the rates at which they buy the card from customers.
At Astro Africa, we ensure that we offer customer-friendly rates to gift card sellers. In many exchanges, customers end up losing up to 50% of the card's original value. Astro Africa wants to provide an environment where the gift card seller is getting a favourable take-home.
The exchange rates of gift cards are different due to various factors like the law of demand and supply. A $50 Amazon gift card may go for GHS 180, and a $50 Xbox gift card may be GHS150. For the iTunes $100 gift card, the rates differ based on the category of the card. The physical $100 gift card goes for a different rate than the $100 e-gift card. It is partly due to the rate of availability of both cards; the physical is harder to get than the e-gift card.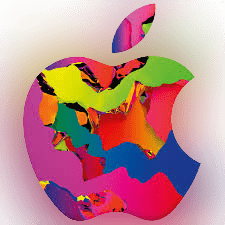 How much does a $100 iTunes gift card go for in Ghana?
We will comparatively look at the prices offered by the different gift card exchanges in Ghana.
First of all, Prestmit has the $100 physical iTunes gift card going for GHS 340 while the $100 iTunes e-code goes for GHS 170. On Giftcardstonaira, the $100 physical iTunes gift card goes for GHS 330, and the $100 e-code goes for GHS 270.
Astro Africa offers one of the best rates for the $100 iTunes gift card. The $100 physical iTunes gift card goes for GHS 390 while the $100 e-code goes for $344. There is a huge difference from other gift card traders available in Ghana. Other gift card exchanges did not make their rates public for certain unknown reasons.
You can check the rates of the iTunes gift card and other gift cards on Astro Africa by using the rate calculator.
Most gift card traders in Ghana also provide their services to Nigerians and do not have their rates in Ghana Cedis. They provide their rates in Naira only, and their GHC rates will be dependent on the Naira rate. Astro Africa treats customers from both countries differently; they provide rates based on each country's peculiarities.
One important thing to watch out for when selling your gift card to exchanges in Ghana is scammers. Several untrustworthy individuals parade the internet as gift card traders. It is advisable to use trusted platforms like Astro Africa when trading your gift card.