Nordstrom gift card for cash: A Nordstrom gift card is a prepaid card that can be used at any Nordstrom store or online at Nordstrom.com. The card is loaded with a specific dollar amount, which can be used to purchase merchandise at the store. The gift card can also be used to pay for Nordstrom services such as personal styling, and spa services.
Nordstrom gift card for cash
Nordstrom is a popular department store chain based in the United States, with over 100 stores across the country. The store carries a wide range of high-end clothing, accessories, beauty products, and home goods from designer and luxury brands. While there is no Nordstrom store in Ghana, some people may acquire Nordstrom gift cards through various means, such as receiving them as gifts or purchasing them online. In some cases, people may choose to sell their Nordstrom gift cards for cash, either through gift card exchanges, online marketplaces or in-person transactions.
Astro Africa is widely recognized as the leading gift card exchange platform in Ghana. With a solid reputation for reliability and customer satisfaction, Astro Africa has earned the trust of countless individuals and businesses seeking to exchange their Nordstrom gift cards for cash. To sell Nordstrom gift card for Ghanaian Cedis, follow these steps:
Register an account on Astro Africa.
Once you're logged in, go to your dashboard and click on "Add Account". Here, you'll need to add a Ghanaian bank account where you can receive your withdrawals.
Next, click on the "Trade" option and choose the type of gift card you want to trade. For instance, if you have a Nordstrom gift card, select that as your option. Choose the appropriate category for your gift card and input the USD value of your gift card. The rate calculator will display the equivalent value in cedis.
Once you've completed these steps, you can upload the gift card details and proceed to finalize the trade. If your gift card is confirmed, you will receive credit in your Astro Africa wallet instantly. It's that easy!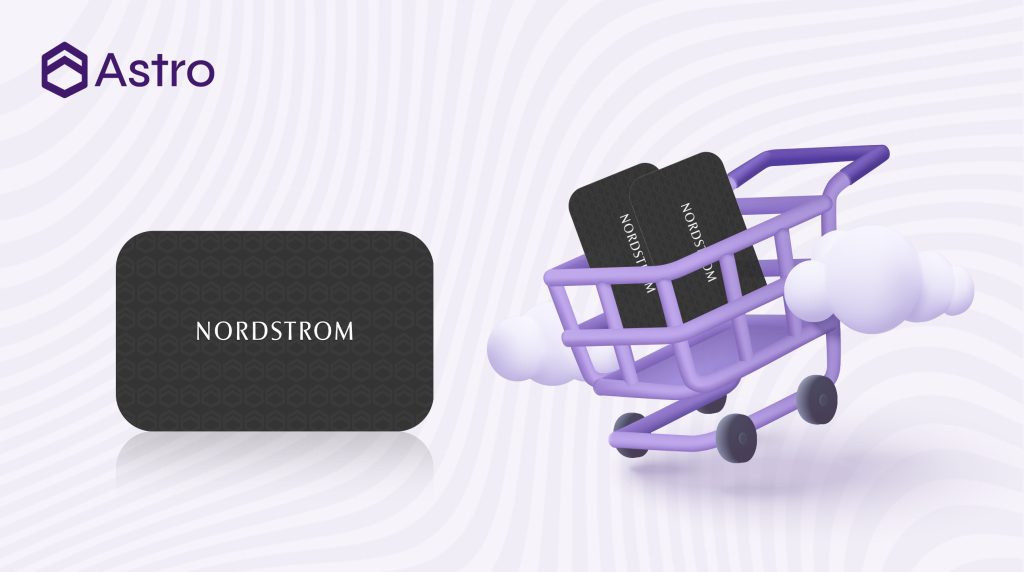 Astro Africa's Unique Features
Fast payout: Thanks to our advanced payment processing system, users can receive their payouts instantly, with no delays or waiting periods. This is a major advantage for gift card traders, who need quick access to their funds in order to continue their operations smoothly.
Best rates: Astro Africa is proud to offer the best rates for gift cards in Ghana, which is why we have been consistently ranked as the top gift card exchange in the country. We understand that our customers want value for their gift cards, and that's why we work hard to offer competitive prices that are unmatched by our competitors.
Easy-to-use interface: Astro Africa's interface is designed to be intuitive and user-friendly, making it easy for both beginners and expert gift card traders to navigate and use.
Excellent customer support: We have a team of dedicated and knowledgeable support staff who are always available to assist users with any questions or issues they may have. Whether customers need help with the trading process, have questions about their account, or just need some general guidance, our customer support team is always ready to help.
Summarily, if you're looking to quickly trade your Nordstrom gift card, Astro Africa may be the solution you've been searching for. We provide a convenient and hassle-free way to exchange your gift card for cash or cryptocurrency.
Nordstrom gift card for cash – Nordstrom gift card for cash