Bitcoin to Naira App: Bitcoin has gained significant popularity in Nigeria over the past few years. The decentralized nature of Bitcoin provides a sense of financial independence and security, particularly for those who may not have access to banking services. Also, the rise of mobile money and digital payments in Nigeria has made it easier for people to buy and sell Bitcoin using their smartphones.
Bitcoin to Naira App
Despite regulatory concerns about scams in the cryptocurrency market, bitcoin adoption continues to grow in Nigeria. Some businesses have even started accepting bitcoin as a form of payment, and there are now several local cryptocurrency exchanges that allow Nigerians to easily buy and sell Bitcoin and other cryptocurrencies. People convert bitcoin to naira for a few reasons including;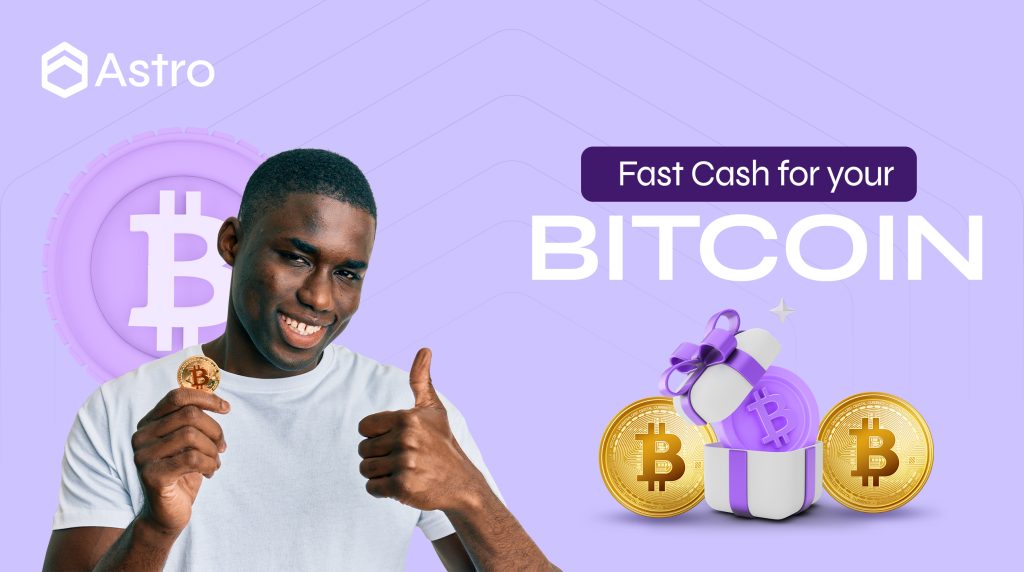 Need for Liquidity: Bitcoin is a volatile asset, and its value can fluctuate significantly in a short amount of time. Traders who need cash to cover expenses or invest in other assets may choose to sell their Bitcoin to access funds quickly.
Profit-Taking: Traders who have made a significant profit on their Bitcoin investment may choose to sell some or all of their holdings to realize their gains. Profit-taking is a common strategy used by traders to lock in gains and reduce their exposure to risk.
Cash Management: Traders may choose to sell Bitcoin and convert it to naira to manage their cash flow. This can include paying bills, funding a business, or investing in other opportunities that require cash.
There are several apps available that allow users to convert Bitcoin to Naira. One of the top-rated apps for this purpose is Astro Africa. Astro Africa has received high ratings and positive reviews from users, making it a popular choice for Nigerians looking to sell Bitcoin.
Fast Way to Convert Bitcoin to Naira
Astro Africa is one of the fastest ways to convert Bitcoin to Naira. This is largely due to our fast payout system, which allows users to receive their funds quickly after making a sale. Also, our mobile app uses a streamlined process that ensures transactions are completed quickly. To convert bitcoin to naira quickly, follow these steps: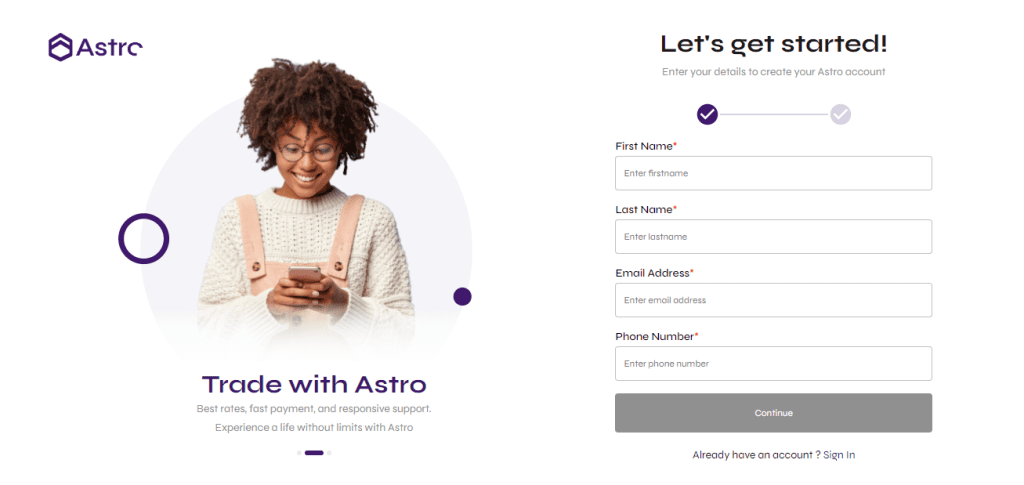 Create an account on Astro Africa. Submit your name, phone number and verify your email address.
Once your account is verified, log in to your dashboard using your login details. Click on the "Sell Crypto" tab and choose bitcoin as the crypto you want to trade from the list of supported cryptocurrencies.
Enter the amount of bitcoin you want to convert to naira. A wallet address will be generated for you to transfer your bitcoin. Send your crypto to the wallet address provided and wait for the transaction to be confirmed.
Once the transaction is confirmed, the equivalent value in naira will be credited to your Astro Africa wallet.
Navigate to the "Wallet" section on your dashboard and click on the "Withdrawal" tab. Enter your bank details to withdraw your funds. Astro Africa processes withdrawals instantly, so you should receive your funds in your bank account within a few minutes.
With Astro Africa, the process of trading bitcoin for naira is quick and hassle-free, and users can expect their funds to be credited to their bank account almost immediately.