Sell Bitcoin in Nigeria After Ban: In February 2021, the Central Bank of Nigeria (CBN) issued a circular to all banks and financial institutions in the country directing them to stop facilitating cryptocurrency transactions. The circular stated that dealing in cryptocurrencies or facilitating payments for cryptocurrency exchanges is prohibited and warned that any financial institution that violated the directive would face severe regulatory sanctions.
Sell Bitcoin in Nigeria After Ban
The ban effectively meant that Nigerians could no longer use their bank accounts to buy, sell, or trade cryptocurrencies such as Bitcoin. Despite the ban on cryptocurrency transactions by the CBN, it is still possible and legal to sell Bitcoin in Nigeria. This is because the ban only prohibits financial institutions from facilitating cryptocurrency transactions, but it does not make it illegal to own or trade cryptocurrencies.
As a result, Nigerians can still buy or sell Bitcoin through peer-to-peer (P2P) platforms or through platforms like Astro Africa. Astro Africa has recently been rated as the best platform for selling crypto for cash in Nigeria and Ghana. We have gained popularity due to our user-friendly interface and rate offers.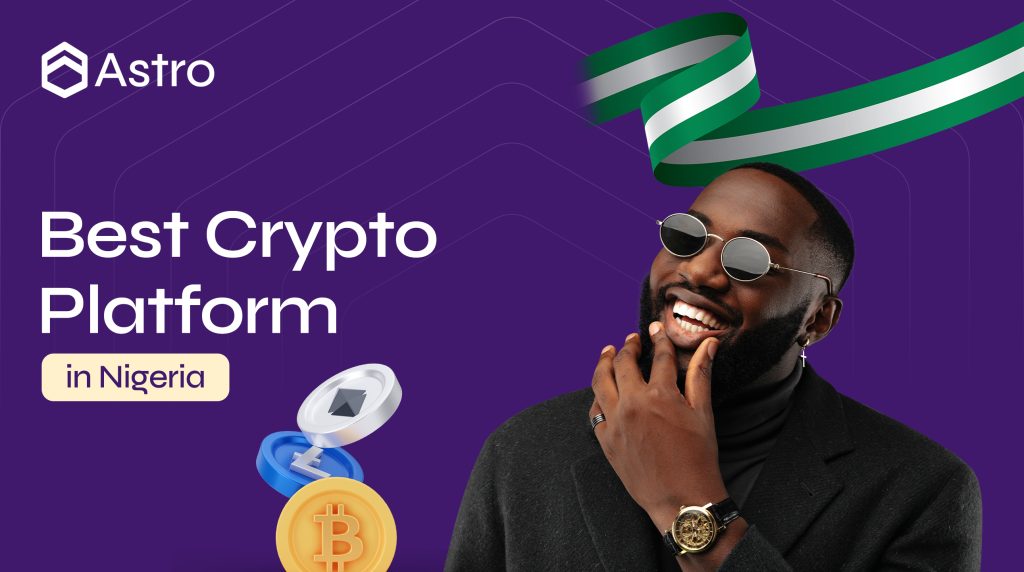 Selling Bitcoin for Naira on Astro Africa
With the increase in the adoption of cryptocurrencies in Nigeria, there has been a corresponding increase in the need for reliable platforms that can convert digital currencies to fiat currencies. Astro Africa has positioned itself as a leader in this regard by providing a secure and reliable platform for users to sell their cryptocurrencies for naira. To sell Bitcoin on Astro Africa, follow these steps:
The first step is to create an account on the Astro Africa and complete the verification process.
After creating and verifying your account, log in to your dashboard.
From your dashboard, navigate to the trade section and select the cryptocurrency option.
Astro Africa supports several cryptocurrencies, including BTC, USDT, ETH, and BNB. Choose Bitcoin the one you want to trade.
Enter the amount of BTC you want to sell and the naira equivalent would be displayed by the rate calculator. A wallet will be generated for you to transfer your assets.
Transfer your BTC to the wallet and await confirmation. Once the transaction is confirmed, you will receive the equivalent value of the cryptocurrency you sold in Naira, credited to your Astro Africa account.
From your dashboard, navigate to the wallet section and select the withdrawal option. Input your bank details and submit the withdrawal request.
Await your funds to be credited to your bank account. Withdrawals on Astro Africa are processed instantly.
Features of Astro Africa
Some of the features of Astro Africa include:
Fast payout: One of the most outstanding features of Astro Africa is its fast payout system. Withdrawals are processed instantly, and users can expect to receive their funds in their bank accounts within a few minutes.
Best rates: Astro Africa offers the best rates for cryptocurrency to naira conversions. Users can sell their cryptocurrencies at very competitive rates and get the best value for their assets.
24/7 customer support: We boast of a dedicated customer support team that is available round-the-clock to assist users with any issues they may encounter. The support team is responsive and always ready to provide help whenever it is needed.
Easy to use interface: Astro Africa has a user-friendly interface that makes it easy for users to navigate and carry out transactions. The platform is designed to be simple and intuitive, so even beginners can use it without any difficulty.
Astro Africa's reliability, security, and efficiency have earned it a reputation as one of the best crypto platforms in Nigeria. For anyone looking to sell their cryptocurrency quickly and securely, Astro Africa is the perfect platform to do so.
Sell Bitcoin in Nigeria After Ban –