Sell bitcoin in Nigeria
Sell bitcoin in Nigeria: Bitcoin has become increasingly popular in Nigeria as more people look for ways to invest in digital assets and diversify their portfolios. With the growing demand for Bitcoin, there are now several exchanges in Nigeria that allow users to buy, sell, and trade cryptocurrencies. However, it's important to choose a reliable and trustworthy platform to ensure that you can sell your bitcoin easily, and at a fair price. Finding the best site to sell bitcoin in Nigeria is crucial for anyone looking to get into the world of cryptocurrency trading.
Astro Africa is a leading crypto platform that has consistently been ranked as the best site to sell bitcoin in Nigeria. We provide a secure and reliable way for users to sell bitcoin and receive payment in naira.
Astro Africa offers highly competitive exchange rates, ensuring that users get the best possible deal for their Bitcoin. We have a user-friendly interface, making it easy for both beginners and experienced traders to sell bitcoin without any difficulty. Also, we have a dedicated customer support team that is available 24/7 to assist users with any issues or queries they may have. With all these features and more, it's no surprise that Astro Africa has been ranked as the best site to sell Bitcoin in Nigeria.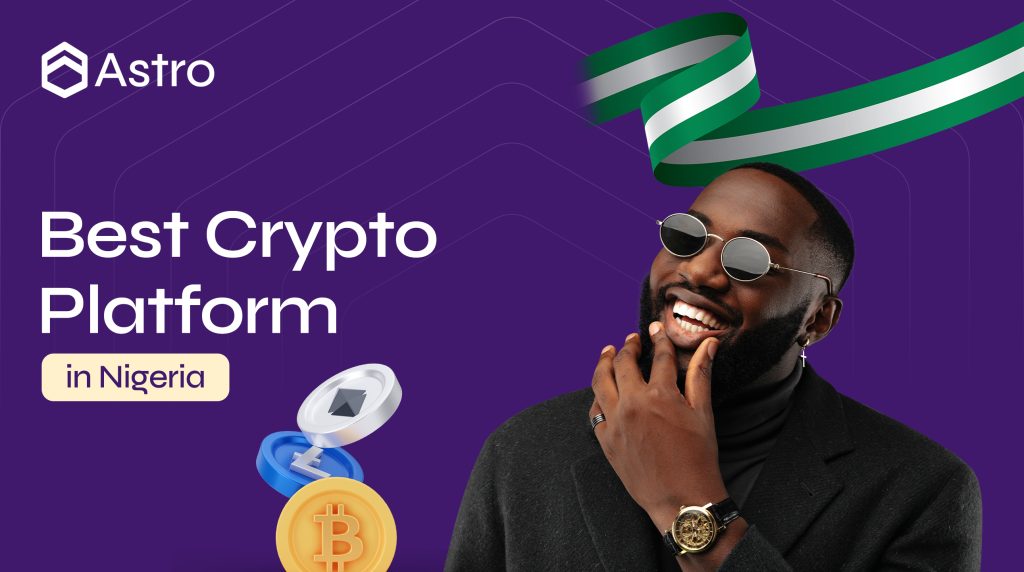 Factors to consider before selling Bitcoin in Nigeria
If you're considering selling bitcoin in Nigeria, there are several factors that you should take into account to ensure a smooth transaction.
Bitcoin exchange rates: The exchange rate is the price at which Bitcoin is being traded for naira. Check the current exchange rate to ensure that you're getting a fair deal.
Payment method: You need to decide how you want to receive payment for your bitcoin. You can opt for a bank transfer or mobile money. Choose a payment method that is convenient for you.
Exchange reputation: Look for a reputable bitcoin exchange that has a good track record of successful transactions. Research the exchange's history, reviews, and reputation to ensure that it's reliable and trustworthy.
Security: The security of an exchange should be a top priority. Look for an exchange that has strong security measures, and policies to protect against theft or loss of funds.
Fees: When it comes to cryptocurrency exchanges, fees are an important factor to consider. Different exchanges have different fee structures, including trading fees, and withdrawal fees. Ultimately, you need to find an exchange that offers a fee structure that aligns with your trading strategy.
If you are in Nigeria and looking to sell your bitcoin for naira quickly and securely, Astro Africa is undoubtedly a platform worth considering.
Which Exchange Offers the Best Rate for Selling Bitcoin?
When it comes to selling bitcoin in Nigeria, finding an exchange that offers competitive rates is crucial. After conducting research and analyzing various exchanges, Astro Africa has been vetted by several crypto traders and investors as the exchange that offers the best rates for selling bitcoin.
Astro Africa provides real-time rates and competitive prices to ensure that users get the best deal when selling their Bitcoin. To check the current rate for Bitcoin in Nigeria, follow these steps:
Select 'Naira' as your currency and choose 'BTC' as the crypto you want to sell.
Input the amount of BTC you want to trade and the rate calculator would automatically display the naira equivalent of your bitcoin.