Redeem Canadian Apple Gift Card: A Canadian Apple Gift Card is a type of prepaid card that you can use to buy products and services from Apple.
When you buy a Canadian Apple Gift Card, you can choose the amount you want to load onto the card but it can only be used to make purchases in Canada, either online or at an Apple Store in the country. If you try to use the card in another country, it may not work.
Here are some common uses for Apple Gift Cards:
Purchasing Apple products: You can use an Apple Gift Card to buy products like iPhones, iPads, Macs, and Apple Watches.
Buying apps, music and movies: You can use the gift card to purchase apps, games, music, movies, TV shows, and books from iTunes Store.
Paying for Apple services: You can use the gift card to pay for Apple services like Apple Music, iCloud storage and Apple TV.
Getting accessories: You can also use the gift card to buy accessories like chargers, headphones, and other items at an Apple Store.
Giving as a gift: An Apple Gift Card can make a great gift for friends who are fans of Apple products.
To redeem a Canadian Apple Gift Card, follow these steps:
Scratch off the label on the back of the gift card to reveal the 16-digit code.
On your iPhone, open the App Store or iTunes Store.
Find the item you want to purchase and click on the "Buy" button.
If you're not already signed in, sign in with your Apple ID and password.
On the payment screen, click on the "Use Camera" button next to the "Redeem Gift Card or Code" option.
Hold the gift card up to the camera so that the code is visible in the box on the screen.
Alternatively, you can manually enter the gift card code by selecting "You can also enter your code manually" and typing in the code.
Click "Redeem" and the value of the gift card will be applied to your purchase.
If you prefer, you can also redeem a Canadian Apple Gift Card at an Apple Store by presenting the physical card to the cashier when making a purchase. The gift card can also be used to make a purchase on the Apple website by entering the card code during the checkout process.
The balance on your Canadian Apple Gift Card does not expire and can be used for future purchases until the balance is depleted.
Redeem Canadian Apple Gift Card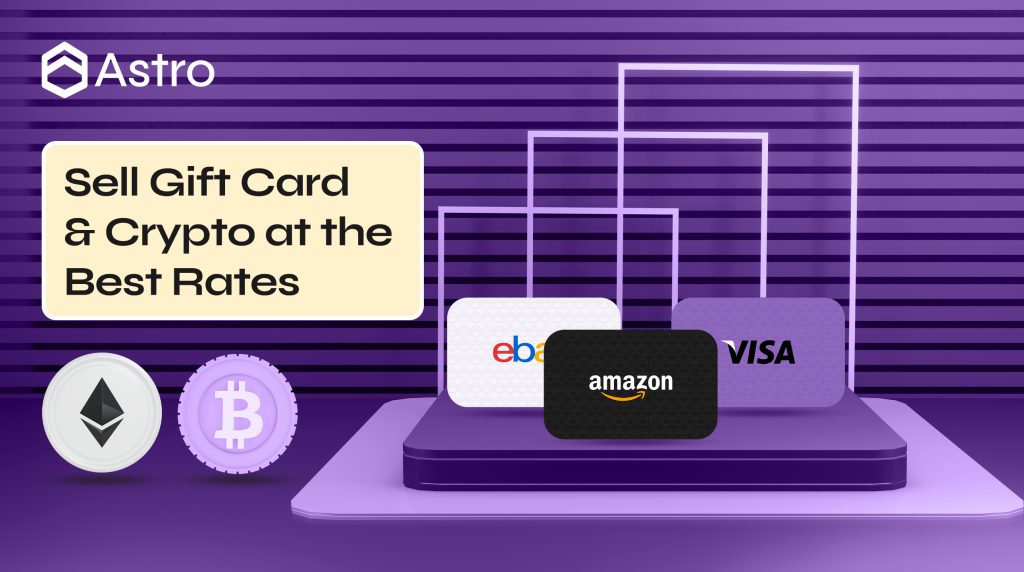 Difference Between an Apple gift card and iTunes gift card
The main difference between an Apple Gift Card and an iTunes Gift Card is the range of products and services they can be used to purchase.
An Apple Gift Card can be used to products from Apple, including iPhones, iPads, Macs, etc and services like Apple Music and iCloud storage. It can be used at any Apple Store or on the Apple website.
On the other hand, an iTunes Gift Card can only be used to purchase digital content, such as music, movies, TV shows, and apps, from the iTunes Store. It cannot be used to purchase physical products like an Apple Gift Card can.
How to Convert Canadian Apple Gift Card to Naira
Astro Africa makes it easy to convert a Canadian Apple Gift Card to Naira. With Astro Africa, you don't need to worry about the hassle of finding a buyer for your gift card or dealing with the risk of scams. The process is straightforward:
Create an account using your e-mail address and phone number.
Log in to your dashboard and go to the trade section. Here, you can choose the type of gift card you want to trade, which in this case would be a Apple gift card.
Select the category of your Apple gift card, which would be Canadian in this case.
Input the value of your Canadian Apple gift card, and the rate calculator will automatically display the equivalent value in Naira.
Proceed to trade by supplying the gift card details and uploading a picture of your Apple gift card.
Click "Submit" to confirm the transaction. Once your Apple gift card has been confirmed, you'll be credited to your Astro Africa wallet.
Head back to your dashboard and initiate a withdrawal. You'll need to submit your bank details. Withdrawal is instant on Astro Africa, so you should receive your funds within a few minutes.
Redeem Canadian Apple Gift Card – Redeem Canadian Apple Gift Card