Create a Bitcoin Wallet in Ghana: Since time immemorial, wallets have been used to keep cedis notes in pristine condition to avoid wear and tear. Wallets were and are still being used to store physical currencies. The same way you need a wallet or purse for your physical cash is the same way you need a wallet for your Bitcoin, only that Bitcoin wallets like Bitcoin are digital and only exist online.
What is a Bitcoin wallet?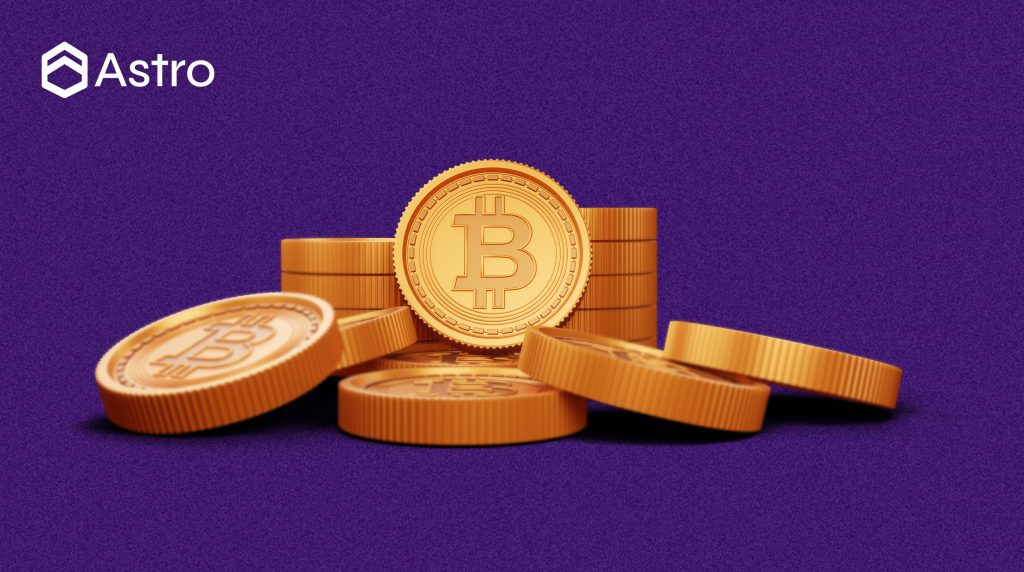 You will need a Bitcoin wallet to store your Bitcoin securely in Ghana. A Bitcoin wallet is a digital bank account that allows you to send, receive, and manage your Bitcoin safely and securely. Without your Bitcoin wallet, you cannot purchase or send Bitcoin. After buying Bitcoin with cash or other cryptocurrencies, the volume you purchase is transferred to your wallet and stored there. Also, when you want to send Bitcoin to your friend or use Bitcoin to purchase anything, you will need the recipient's wallet address; if not, there will be no transfer.
There are different categories of Bitcoin wallets to choose from in Ghana, which is discussed in the next section.
Types of Bitcoin Wallet
There are two main types of Bitcoin, and they are discussed below.
Hardware wallets: Hardware wallets are also known as cold wallets. They are mobile and immobile devices created specifically for the storage of cryptocurrencies and are known to offer the most secure store for Bitcoin.
Software wallet: They are usually in the form of mobile apps like the Astro Africa Bitcoin wallet. Software wallets are faster and more accessible.
Best Bitcoin wallet in Ghana
There are different Bitcoin wallets in Ghana. This has made it easy for fake and fraudulent platforms to increase. Choosing the best Bitcoin wallet is the first step to becoming a successful crypto trader in Ghana. If you choose a Bitcoin wallet with questionable security technology on its website, you will regret it because those wallets are prone to attacks. Apart from security, other features to look for in a Bitcoin wallet are an easy interface, compatibility with mobile devices, anonymity, low fees, and password recovery.
The best Bitcoin wallet in Ghana is the Astro Africa Bitcoin wallet. This wallet is safe in its entirety as it employs one of the best security technology to make its firewalls impenetrable. The wallet is user-friendly and easy to navigate, so you never have to worry about seeking third-party assistance.
To own. Astro Africa Bitcoin wallet, all you have to do is create an account. Once you create an account successfully, you become eligible for an Astro Africa Bitcoin wallet. You can convert your Bitcoin to Ghanaian cedis from the wallet and get paid immediately. Astro Africa sells gift cards at the best rates, so you can be sure of getting a high profit.
How to create an account on Astro Africa
The Astro Africa platform is available as a website, and mobile apps can be downloaded via Google Playstore and Apple Store. Follow the steps below to create an account on Astro Africa.
Create a Bitcoin Wallet in Ghana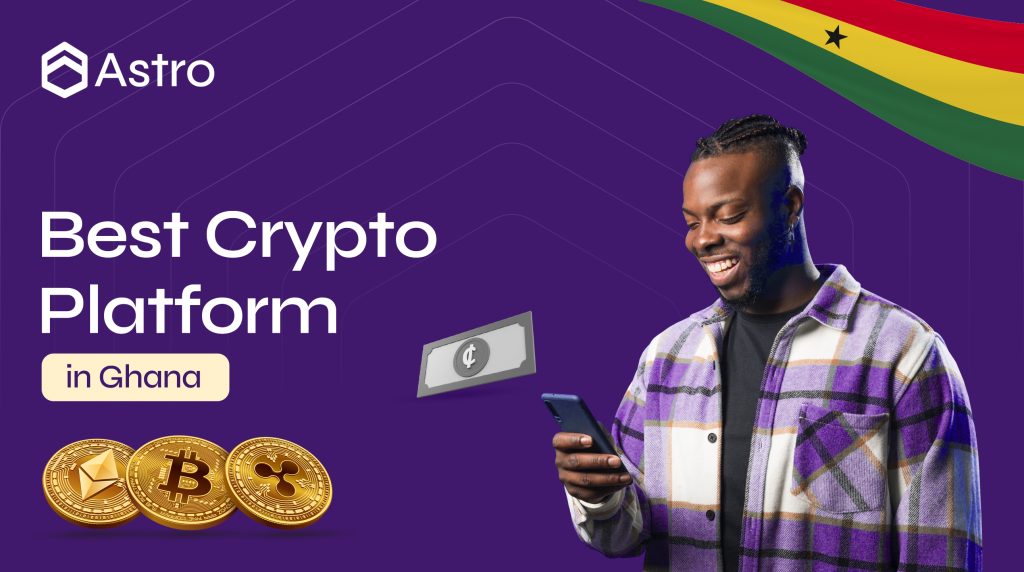 Visit the Astro Africa website.
Click on Trade now.
The registration process involves two steps. For the first step, type your first and last name.
Input your valid email address.
Input your phone number.
Click "Continue" to start the second step of the registration process.
Choose a country from the drop down, Ghana.
Input your password.
Input the referral code of your referee. If you don't have one, skip this section.
Agree to Astro Africa's terms of use and privacy by clicking the box.
Click Create an account.
Astro Africa will verify your details and send a six-digit confirmation code to your email for verification. Input the code in the space provided to complete the verification process, or click the link in the email to become a registered user.
Complete your account creation by adding a bank account and creating a transaction pin.
After creating an account, you become eligible for a crypto wallet and store as much Bitcoin as you like.
After sending your Bitcoin to your wallet, you can sell it on Astro Africa by clicking "sell crypto."
Follow the prompts to complete the transaction, and you will get paid immediately.
Create a Bitcoin Wallet in Ghana – Create a Bitcoin Wallet in Ghana