Best Platform to Sell Bitcoin: The Nigerian economy is seeing a rise in the popularity of cryptocurrencies, but due to a federal government restriction, Bitcoin owners are having difficulties exchanging their cash for naira. Due to the ban, many individuals have lost their Bitcoin to "Rippers," who take people's Bitcoin and either pay them little to nothing at all. You need to familiarize yourself with the cryptocurrency market so you can use the Best platform when you want to sell your Bitcoin.
Best Platform to Sell Bitcoin
Before exchanging your Bitcoin for Naira in Nigeria, you must find a trustworthy platform to sell Bitcoin there. Before selecting the best platform to sell Bitcoin, it is ideal to compare a few cryptocurrency platforms according to their exchange rate, withdrawal choices, and charges.
Due to the proliferation of cryptocurrency exchanges and the industry's continued growth in Africa, it is now simpler for clients to sell their Bitcoin in Nigeria, thanks to various choices. Because not all cryptocurrency trading platforms are trustworthy, you should pay attention to some important advice to find the best markets in Nigeria to sell Bitcoin and other cryptocurrencies.
Let's examine some of the variations, such as transaction times and fees, and then discover which cryptocurrency trading software in Nigeria offers the best price for selling Bitcoin there.
How To Choose The Best Platform To Sell Bitcoin In Nigeria
Availability of Bitcoin
Finding a crypto exchange platform and joining up only to learn they are sold out of the cryptocurrency you want to sell is the most disheartening experience possible. Fortunately, because Bitcoin is the most widely used cryptocurrency, most establishments always offer its exchange. Do your homework in advance to ensure the site accepts the virtual currency you want to swap.
Security
When selecting a site to trade Bitcoin on, you should consider security. You should utilize a platform created expressly to ensure your financial security.
Exchange Rate
You should also be conscious of the exchange platform that can provide the best exchange rate on the market. When it comes time to deliver, some exchange platforms pay whatever rate they think appropriate, which is frequently a lesser rate than what is offered, or they simply offer buyers a fair deal. This has also impacted the market's lack of confidence.
Customer Service
It's also essential to offer customer support service around-the-clock. Always have a specialist to assist you and respond to your inquiries. It's also crucial to have several touch possibilities. Some examples include Live Chat, email, social media, phone calls, and other well-known options.
The Best Platform To Sell Bitcoin In Nigeria At The Highest Rate?
Astro Africa remains the best platform to sell Bitcoin in Nigeria. It's automated, simple to use, fast, safe, and offers the best Bitcoin rates in Nigeria. You can sell your Bitcoin on our website and mobile app.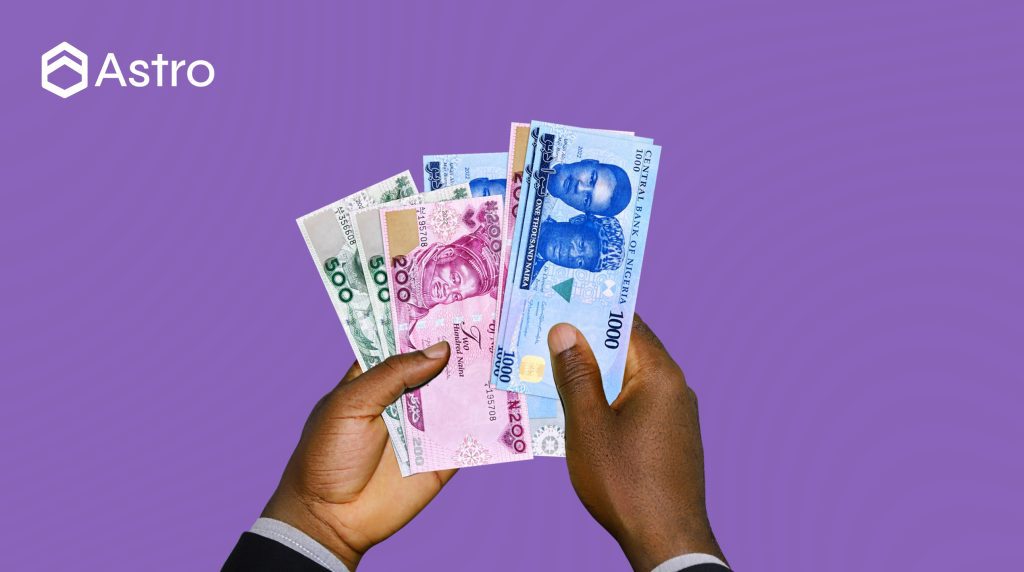 About Astro Africa
With our fully automated selling platform, Astro Africa provides the quickest payment mechanism, making it simple to sell on the website and mobile app Payment is made right away when the Bitcoin transaction has been verified. Both experts and novices can use the simplified method to turn your Bitcoin into cash.
You can only sell your Bitcoin with Astro Africa at the best market rate. All of these tools are in place to make the selling experience for clients easier. An automated rate calculator on the website and mobile app provide the naira equivalent of any amount of Bitcoin you want to sell.
When you visit the Astro Africa website, you'll be greeted by an incredible user interface and simple user experience features designed to make your activity on the platform as simple as possible.
How to sell your Bitcoin on Astro Africa
Login to your account
Since you are here to check the prices of your Bitcoin, click on the top right of your screen to open the crypto calculator page.
Select payout wallet, which is Nigerian in this case.
Select coin, Bitcoin.
Input the amount of Bitcoin.
Enter the value of Bitcoin in USD. The least value you can enter here is $20. This also means you can only trade Bitcoin worth $20 and above on Astro Africa.
Immediately after you input the value of your Bitcoin in dollars, the equivalent in naira will be displayed in the box underneath.
After calculating the price of your Bitcoin, you can proceed to trade the Bitcoin for naira on Astro Africa at the best rates and get paid immediately.