Knowing the value of the cryptocurrency you want to buy will go a long way in helping you make smart and informed investment decisions. Wakanda Inu is a relatively new cryptocurrency, but it has become popular in the black community since its launch in 2021. This crypto token has been projected as the first "the African crypto blazing the trail with the real-world social impact" because over 150,000 people own the Wakanda Inu token. This is quite a huge number for any African-centered project.
What inspired the creation of the Wakanda Inu token?
You have probably watched black panther, and even if you haven't, there's no way you wouldn't have noticed its vast cultural influence with their catchphrase "Wakanda forever." Black Panther was the biggest movie released by Marvel in 2018 and became a massive cultural hit soon after. Wakanda forever is always chanted with the chanter crossing their hands over their chest to signify strength and unity.
Wakanda Inu is a community-driven meme coin created to show Africans' strength, just like Black Panther did. It was founded in 2021 by a group of young Africans and has grown in popularity since then. Since its launch, many features have been released, including an NFT marketplace, launchpad, decentralized exchange, and a staking platform.
Apart from the creators creating Wakanda Inu to show African strength, it was also created to support and link underserved communities in Africa through charity outreach. Unlike other crypto projects that just come and go for profits, Wakanda Inu is dedicated to making social impacts through their charity activities.
Wakanda Inu use cases
Wakanda Inu has yet to have a use case, but the vision behind the coin's creation is as clear as day. It will be one of the first African tokens to gain traction in the crypto community amidst other projects from other continents. As time passes, Wakanda Inu will go from being a charity-centred meme coin to Africa's biggest crypto project.
Wakanda Inu price and prediction
Like every other cryptocurrency, Wakanda Inu's price is volatile. Currently, Wakanda Inu is traded in two trading pairs across cryptocurrency platforms: WKD/USDT and WKD/WBNB. WKD/USDT is the most traded pair on Pancakeswap and Hobit. As of the time this article was written, the trading volume of Wakanda Inu was $1,751 and ranked 4,248.
Today's WKD to NGN conversion rate is NGN0.000002198 and has increased by 3.01% in the last 24 hours. While the value of WKD is considerably low, there is still hope for the future since almost every
cryptocurrency crashed in value after the bear market in 2021. Other factors affecting the value of Wakanda Inu are supply and demand, media sentiments, competition, and exchange platforms.
Where to buy Wakanda Inu token 
Only a few exchange platforms have Wakanda Inu listed on their websites, but it can be bought on Binance and Pancakeswap. To buy Wakanda Inu on Binance, you must download a Metamask wallet first and but Ethereum as your base currency. Next, send Ethereum from Binance to your crypto wallet. Select your preferred decentralized exchange, then connect Metamask. This way, you can exchange Ethereum with the Wakanda Inu token.
Where to sell crypto in Nigeria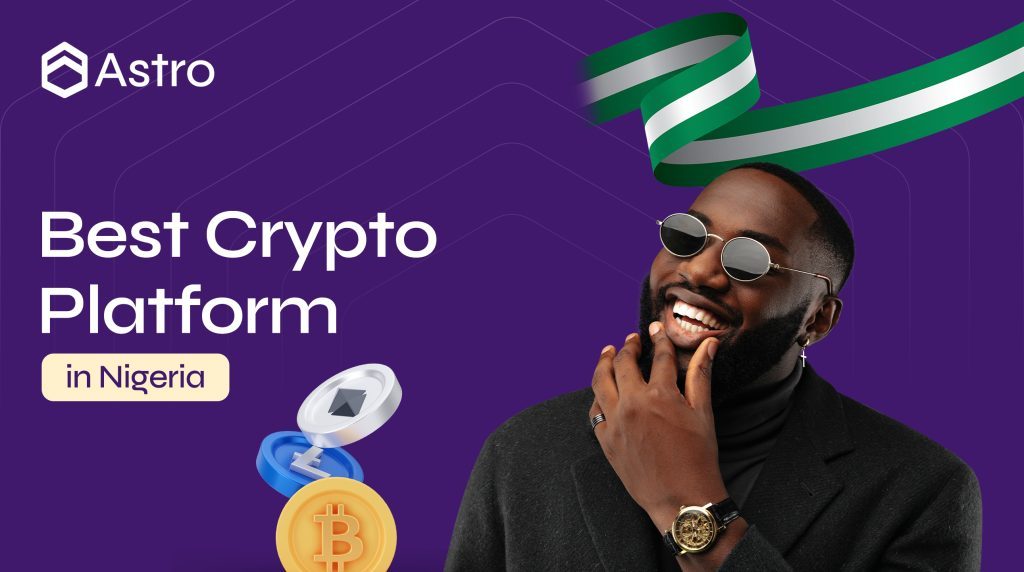 There are several exchange platforms in Nigeria, but Astro Africa tops the pack in terms of trading services offered. Astro Africa is unarguably the best crypto exchange platform in Nigeria. Astro Africa is the best platform for you if you're looking for ease and fast payment. The platform has an easy user interface, rates calculator, offers referral bonuses, fast payment, supports Bitcoin, Ethereum, USDT and lots more, responsive customer service, and top-notch security. All you have to do now is download the app or visit our website to get started and start trading.