Choosing the best crypto platform to trade with can take time and effort, especially in countries like Nigeria, with many fake exchange platforms. When crypto holders set out to trade, they do so intending to make profits by finding high rates, and these scammers know that. It is why they always set their rates to be higher than those in the exchange market so that when unsuspecting traders like yourself find such rates, they'll immediately jump at the opportunity to sell. When they realize it is a sham, it might be too late.
Anyone can fall victim to the gimmicks of these fake exchange platforms because they are always updating their antics. There is a new type of scam called the pig butchering scam, where the scammer develops a relationship with the trader with the intent of defrauding them. There are several other types of scams, and that is why you must be careful when choosing an exchange platform.
If you're looking for the best crypto exchange platform to trade Dogecoin for cash, you have come to the right place because we have a solution. Astro Africa is the best digital trading platform to sell Dogecoin for cash. We know you'll need more convincing than this, so we'll discuss some of the features that make the platform outstanding in the next section. We will also give you a step-by-step process of how to navigate the app stress-free.
Why Astro Africa?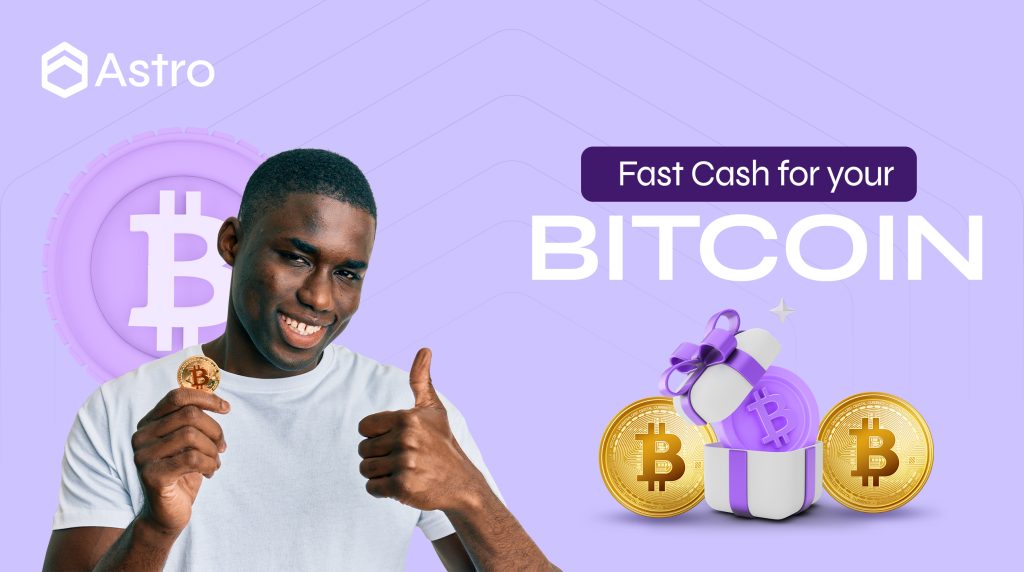 First and foremost, the reason why you should choose Astro Africa is for peace of mind. The other reasons are embedded in the amazing features of the platform, and they are listed below.
Easy user interface
Astro Africa has a simple user interface makes trading easy for beginners and veteran crypto traders. The platform is intuitive and easy to navigate to ensure swift transactions.
Swift transactions
As long as you have a strong internet connection, your crypto transactions on Astro Africa should take at most 10 minutes. The platform is fast when it comes to transaction confirmation and approval.
Good rates
Astro Africa sells Dogecoin and other cryptocurrencies at the best rates to help our customers maximize their profits.
Excellent customer service
Our customer service is always one call or text away. Whenever you encounter any problem on the platform or have a crypto-related question, you can always reach out to us and get a prompt response.
Good security
Astro Africa is well-protected with top-notch security technology. Unauthorized third parties will never have access to your assets because the firewalls are impenetrable. We ask that you never share your login details with strangers. Astro Africa will never ask you for your password or login details.
Rates calculator
The rates calculator is an automated calculator on the Astro Africa platform that allows you to calculate the current rates of crypto. Instead of stressing yourself looking for a platform that displays the rate every time, you can always use the rates calculator on Astro Africa. The calculator is constantly updated to match the rates of the exchange market. Even more, the rates you find on the calculator will be used to convert your crypto when you're ready to sell.
Referral bonuses
Every registered user of Astro Africa is entitled to earn money through our referral bonus scheme. When you become a registered user on the platform, you are given a referral code. You are expected to share that code with other traders that are not registered on the platform so that whenever they create an account and perform a transaction, you get paid.
How to sell Dogecoin for naira on Astro Africa
To sell Dogecoin for naira on Astro Africa, follow the steps below.
Visit the Astro Africa website or download the mobile app.
Click on trade now.
Click on sign up.
Input all the details required of you.
Agree to Astro Africa'sAfrica's terms and conditions.
Click Create an account and verify your email.
Create a transaction pin and add a bank account.
On your dashboard, click sell crypto.
Select Dogecoin.
Follow the prompt to sell Dogecoin for naira, and you'll get paid immediately.