The best ways to earn crypto for free in 2023; Nobody on the planet wouldn't jump at the opportunity to earn free cryptocurrency. Thanks to exchange platforms that recognized this and are now using it as a promotional campaign. There are many ways to earn free crypto online, and here are seven of the best ways.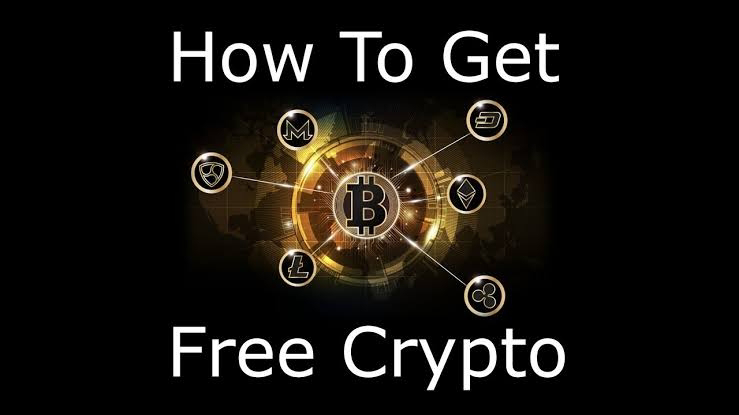 The best ways to earn crypto for free in 2023
Faucets
These platforms offer traders small amounts of crypto tokens in exchange for completing specific activities like seeing advertisements or solving a coded captcha. The activities are usually easy and will not take your time. Faucets might not be popular amongst crypto traders, but it is an excellent way for individuals to begin earning free crypto coins. Even if you have little or no experience with trading cryptocurrency, you can easily transition with faucets. Some popular crypto faucets are FreeBitcoin, Moon Bitcoin, and Satoshi Quiz.
Crypto Staking
Crypto staking stores or holds the cryptocurrency over time in exchange for interest. The procedure frequently occurs in a staking pool using the proof of stake consensus approach. It enables you to consistently earn a specific percentage, especially if you retain it for a long time.
Airdrops
Airdrops often have a very simple requirement- be an investor and become an active part of the project. However, sometimes, the investor must perform simple actions like following the project's page on social media platforms, tweeting or posting about the project, etc.
One can easily become eligible for the airdrop by purchasing AI tokens and then sharing a unique referral code they receive with others. Users may earn a share of 50bn AI by doing this simple activity based on their referral link's total amount raised.
Play-to-earn
Play-to-Earn gaming is one of the biggest growth areas in crypto and a fun and exciting way to earn free tokens.
The top crypto games allow players to earn in their ecosystems for completing tasks, missions, and objectives just as a player would on a Web2 console.
Hundreds of games are available, and more are being developed daily, covering all sorts of genres, from fighting, shooting, and racing to RPGs and card-trading games.
Furthermore, many games have developed huge metaverse worlds that allow players to build and monetize virtual plots of land, mine resources, sell buildings, or even tickets to events for real crypto.
Interest accounts
Another method to consider when exploring earning free crypto is interest accounts or the best crypto savings accounts. Many providers are active in this space, and each account will come with its pros and cons. Nonetheless, crypto interest accounts work much like a traditional certificate of deposit (CD).
Investors will deposit their funds into a crypto interest account and earn a fixed or variable APY. Just like staking, the process is completely passive. Some crypto interest accounts are flexible, meaning investors can withdraw their tokens anytime. Others are fixed, which means a minimum lock-up period must be agreed to.
Either way, investors will earn rewards in the same crypto asset that is deposited. For instance, by depositing Bitcoin into an interest account, rewards are distributed in BTC tokens. Some providers pay interest daily, which is great for compounding the investment.
Promotions and Welcome Bonuses on Crypto Exchanges
Some cryptocurrency platforms and exchanges offer a signing-up bonus. Anyone who signs up on the sites and completes the necessary verification procedures is rewarded with signup incentives. Some sites even give bonuses to users who sign up using your referral link. You or both of you receive the signup bonuses when the person you referred completes the necessary steps.
Trading Contests
Customers can compete against one another to win prizes on numerous exchanges that provide trading competitions, depending on their trading volume or performance. Even though there may be harsh rivalry, there may also be substantial advantages, with some exchanges awarding rewards in Bitcoin valued at thousands of dollars.
Astro Africa's referral bonuses and how to earn them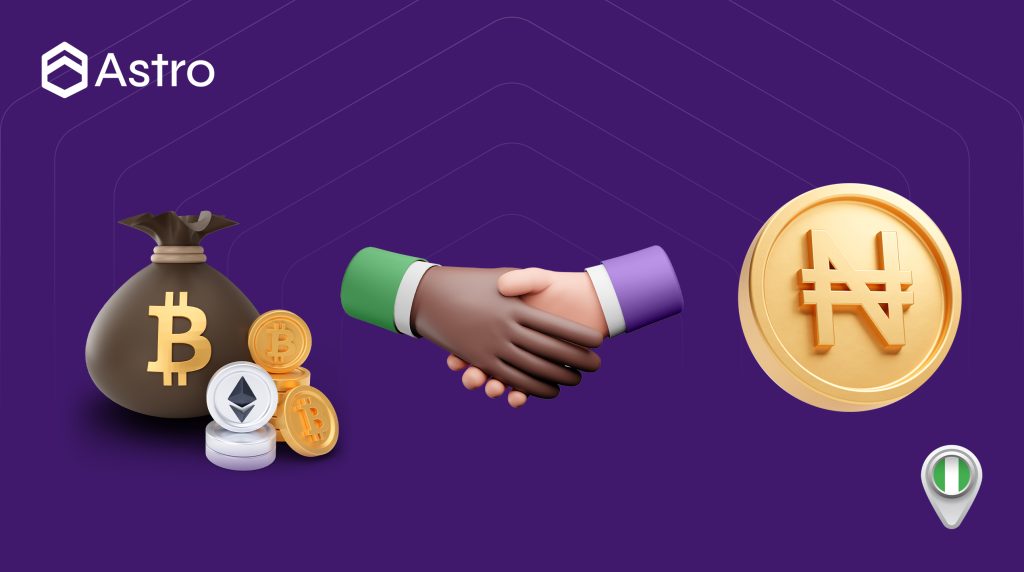 Did you know that you become eligible for a referral code when signing up on Astro Africa? If you didn't, then you've been missing out! The Astro Africa referral bonus scheme is an appreciative effort of the brand to give back to customers that keep referring us to other crypto traders. The more you refer traders to the platform, the more you earn. All you have to do is remind them to input your referral code when signing up so that immediately they complete one transaction, you can get paid. To find your referral code on the Astro Africa mobile app, click the round cartoon emoji close to the notification icon. You will find the referral code on that page; it consists of 10- digits alphanumerical code. Click on the copy icon to copy the code and share it with your friends and families.