Types Of Gift Cards Kuwait; Over time, gift cards have gained immense popularity, offering a convenient and versatile gifting solution for various occasions. Whether it's a birthday celebration, a wedding, or a heartfelt gesture of appreciation, gift cards provide a seamless way to express your gratitude and bring joy to someone's life. In Kuwait, you'll find a diverse range of gift cards available for purchase, each carrying its own unique features and benefits.
Types Of Gift Cards In Kuwait
OneCard Gift Card
OneCard is a popular payment platform in the Middle East, particularly in countries like Kuwait, Saudi Arabia, and the United Arab Emirates. It provides a range of services related to digital payments and online transactions.
One of the most sought-after gift cards in Kuwait is the "OneCard," offering access to an extensive array of digital content such as music, movies, games, and much more. Whether it's entertainment or leisure, the OneCard proves to be a versatile option. These cards act as a convenient and secure way to make online payments without the need for traditional credit cards or bank accounts.
Acquiring the OneCard is simple as it is available for purchase online or at designated retail outlets across Kuwait. Thanks to its user-friendly nature and broad utility, the OneCard has gained popularity and become a preferred choice for gift-giving in Kuwait.
Xcite Gift Card
Xcite is a popular retail brand in Kuwait that specialises in electronics, home appliances, and gadgets. It is known for its wide range of products, competitive prices, and exceptional customer service. Xcite is part of the Alghanim Industries group, a well-established conglomerate in the Middle East.
The "Xcite" gift card is a versatile option that allows you to buy an extensive selection of products at Xcite stores, encompassing electronics, gadgets, home appliances, and much more. You can easily obtain the Xcite gift card either online or at Xcite stores situated across Kuwait. With its diverse product offerings and straightforward redemption process, the Xcite gift card proves to be an excellent choice for anyone seeking to give a practical and flexible gift in Kuwait.
iTunes gift card in Kuwait
An iTunes gift card in Kuwait is a prepaid card that can be used to purchase music, movies, apps, games, and more from the iTunes Store, App Store, and other Apple digital stores. It can be purchased in denominations of KD 5, KD 10, KD 20, and KD 50. To use an iTunes gift card in Kuwait, you must first redeem it on your Apple ID account. Once you have redeemed the card, the funds will be added to your account and you can use them to make purchases from the iTunes Store, App Store, and other Apple digital stores.
If you are looking for a convenient and easy way to purchase digital content from Apple, then an iTunes gift card in Kuwait is a great option.
Carrefour Gift Card: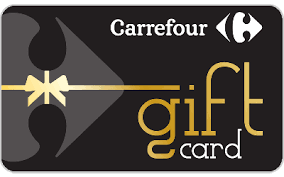 Carrefour, being one of Kuwait's largest hypermarket chains, offers an excellent gift card choice for those who enjoy shopping for groceries and household essentials. The gift card is redeemable at any Carrefour store in Kuwait, making it a practical and hassle-free gift option for recipients to use at their convenience.
Marina Mall Gift Card:
Marina Mall, a renowned shopping hub in Kuwait, offers an excellent gift card choice for those seeking to give the joy of shopping. The gift card holds versatility as it can be used at any store within the mall, providing the recipient with an array of options to explore. With various denominations available, the Marina Mall gift card suits any budget, making it a perfect gifting solution.
Where to get an Amazon card in Kuwait?
If you're interested in purchasing Amazon gift cards in Kuwait, you have several options at your disposal. Firstly, you can acquire Amazon gift cards through Amazon's official website or other trustworthy online retailers. This method offers convenience, allowing you to make the purchase from the comfort of your home and have the gift card delivered to either yourself or the intended recipient.
Another option available for buying Amazon gift cards is to visit local retailers like electronic stores or bookstores. This option might be more convenient for individuals who prefer making purchases in person. However, before proceeding, it is crucial to confirm whether the retailer carries Amazon gift cards and to ensure their legitimacy. Regardless of where you purchase the Amazon gift card, it's essential to safeguard the card's code as it serves as the key to redeeming the gift card on Amazon's website. Keeping the code secure will ensure a smooth and hassle-free redemption process.
Astro Africa offers a reliable and secure platform for selling your Amazon gift cards. If you have an Amazon gift card that you no longer need or want to exchange for cash or cryptocurrency, Astro Africa provides a hassle-free solution. With our user-friendly interface and fast payout system, you can quickly turn your unused gift cards into money.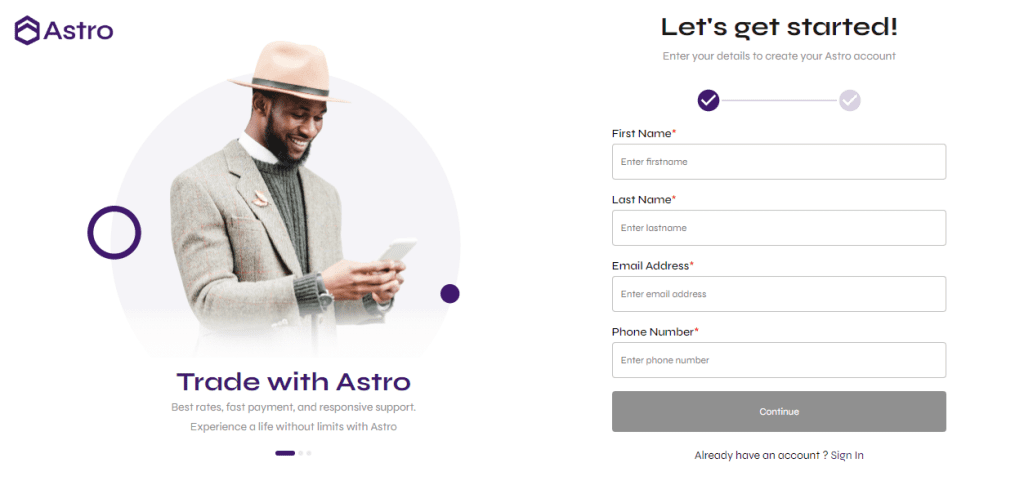 To sell your Amazon gift card on Astro Africa, simply follow these easy steps:
Sign up or log in to your Astro Africa account.
Select the option to "Sell Gift Card" from the dashboard.
Choose "Amazon" as the gift card type and enter the gift card details, including the value and code.
Review the offered exchange rate and confirm the transaction.
Once the transaction is completed, you will receive your payout in cash or cryptocurrency, depending on your preference.
Astro Africa ensures a seamless and secure process, providing you with the best value for your Amazon gift card. Start selling your gift cards today and turn them into real money with Astro Africa.