Through industrialization, Singapore has been ranked as a highly developed and free-market economy. Crime is low, and technological advancements are at an all-time high. It has been ranked the 4th-least corrupt country in the world according to the corruption perceptions index. Due to its political stability and strong, clear laws, Singapore has attracted foreign direct investment in recent years.
Before an exchange platform can be deemed legit in Singapore, it must comply with the anti-money laundering and financial terrorism measures of the Monetary Authority of Singapore (MAS). The regulations were given a formal face with the recent payment services regulation put in place to keep a check on risks across different payment networks, including Bitcoin.
Hence, you must vet any platform before use in Singapore. All the exchange platforms listed in this article are certified and conform to MAS directories.
How to buy Bitcoin in Singapore
To buy Bitcoin in Singapore, follow the steps below.
Create an account on a cryptocurrency exchange: In the previous section, we listed more than five crypto exchanges; select anyone because we've carefully vetted them for you. Depending on the platform you choose, follow the prompts and provide the correct information to create an account. Most exchange platforms send a verification link right after. Click the link to verify your registration.
Fund your account: Again, depending on your chosen platform, select a convenient way to fund your account because you'll need to deposit some cash to buy Bitcoin on an exchange. Most exchanges make it easy to Link your local bank account or credit to your Bitcoin wallet while others only accept wire transfers.
Buy Bitcoin: For some exchanges like Luno and Independent Reserve, with an easy user interface, you can simply click buy Bitcoin, enter an amount, and instantly make a purchase. However, other exchanges operate like stock markets, where you have to examine the charts and place a market or limit order before you can choose what you want to buy and be debited for it.
Send Bitcoin to your Bitcoin wallet: After purchasing Bitcoin, send it to any Bitcoin wallet of your choice for safekeeping until you are ready to use it.
How to buy Ethereum in Singapore
Ethereum is the second most popular cryptocurrency in the world. It has the second-highest market capitalization after Bitcoin. To buy Ethereum, follow the steps in the previous section. Find an exchange platform that supports and lists Ethereum.
Crypto exchanges in Singapore
Several exchanges in Singapore allow you to buy cryptocurrencies. Here are some of the most popular ones:
Coinmama: Coinmama is one of Singapore's most popular crypto exchange platforms. It charges a 4.9%-5.9% (depending on volume) fee on each purchase. European customers can also purchase bitcoins with SEPA transfer for a lower fee.
Coinbase: As a resident of Singapore, you can purchase bitcoins on Coinbase using different payment methods, namely debit cards or bank transfers. The platform charges less than 5% for transaction fees. It is user-friendly but best for Veteran crypto traders.
Kraken: Kraken is a user-friendly crypto exchange platform. It is a safe and reliable platform to buy and sell cryptocurrencies in Singapore. They offer good exchange rates and low fees, but it might be too complex for new crypto traders.
Luno: Luno is best suited for beginners due to its impeccable customer service. It supports a wide range of cryptocurrencies. It also allows traders to trade their crypto for SGD.
Are there Bitcoin ATMs in Singapore?
There are 8 Bitcoin ATMs in Singapore, and they are listed below.
The Arcade at Raffles Place (ATM) in Singapore: It supports BTC for SGD. It is located at no.11 Collyer Quay #02-28 Singapore, 049317.
Bitcoin Exchange Singapore Office – Lamassu: It supports BTC for SGD. It is located in no. 531 Upper Cross St 03-11 Singapore, 050531
Funan Lifestyle Mall – General Bytes: It supports BTC for SGD. It is located in no. 109 North Bridge Road Singapore, 179097.
Capitol Piazza – General Bytes: It supports BTC for SGD. It is located at no. 13 Stamford Rd Singapore 178905.
Paya Lebar Quarter (PLQ) Mall – General Bytes: It supports BTC for SGD. It is located at no.10 Paya Lebar Road Singapore 409057
Sim Lim Square – Lamassu: It supports BTC for SGD. It is located at no. 1 Rochor Canal Rd Singapore 188504.
Millenia Walk – General Bytes: It supports BTC for SGD. It is located at 9 Raffles Boulevard Singapore 039596.
The Arcade at Raffles Place (OTC) – Bitcoin Teller: It supports BTC, ETH, and LTC for SGD. It is located at 11 Collyer Quay #02-28 Singapore, 049317.
Best platform to trade crypto for money in Nigeria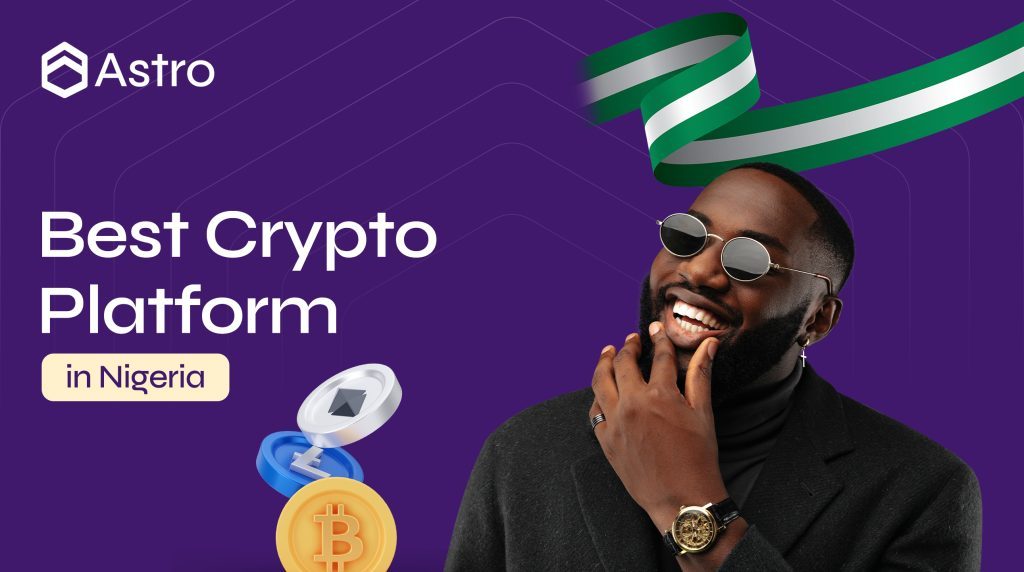 The best platform to trade cryptocurrency for money in Nigeria is Astro Africa. Astro Africa is a user-centric exchange platform that makes crypto trading easy for Nigerian traders. It doesn't matter where you are in Nigeria; as long as your Astro Africa app is downloaded, you can easily trade Bitcoin for naira and get paid instantly. Visit our website right now or download the apps to create an account and start selling crypto for money at the best rates now.