Trade Your Bitcoin For Cash
Trade Your Bitcoin For Cash: Cryptocurrencies have been on quite the ride since being introduced, with some early investors seeing sizable gains, while those who bought at the peak in late 2021 have likely suffered some major losses. Digital coins have sparked much debate in the investment industry about their investment merits and viability.
To get the best value for your Bitcoin, it is of vital importance to sell to the best platform. Bitcoin traders tend to maximize their return when they choose the best platform to sell their cryptocurrency. One of the best Bitcoin exchange platforms out there is Astro Africa.
Things to consider before selling your Bitcoin on any platform:
Exchange rate. Make sure the platform you are going with offers the best exchange rate in the market for your bitcoin.
Fees. Find out if there are any fees attached to either sending your Bitcoin or receiving your money in your local bank.
Limits. Check out the Bitcoin and Naira exchange rates and withdrawal limitations.
Security. What is the reputation of the exchange platform? Is the platform secure and how serious are they with the security of your data and funds?
Customer service. This is often ignored or overlooked, but it is important to consider their customer support system if something goes wrong. Also, keep in mind the time that they are available.
Credibility. Look at the perception of the public on the exchange platform by reading user reviews and feedback. It's also a good idea to keep an eye out for negative reviews and observe how the firm responds.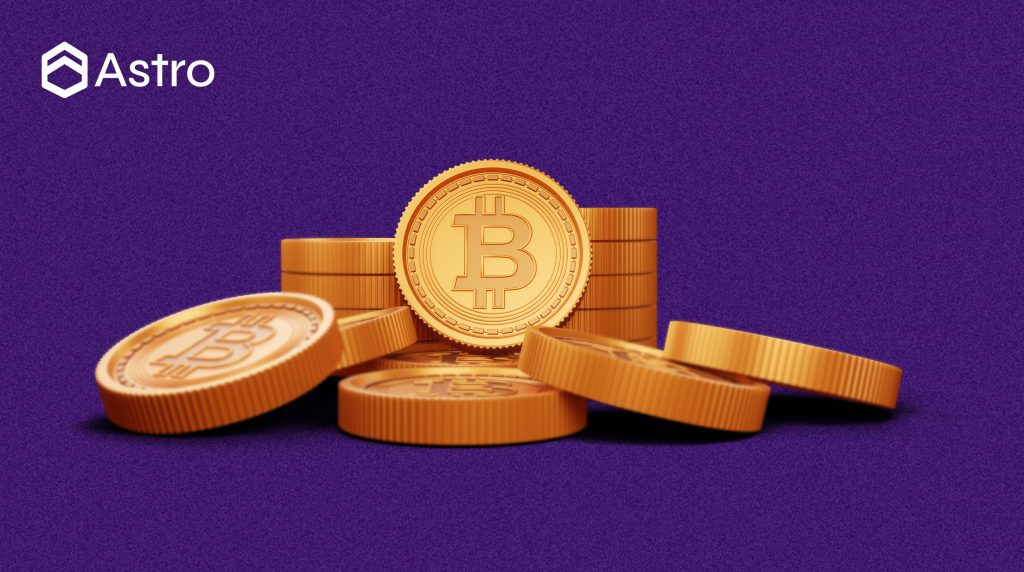 Astro Africa is a modern cryptocurrency exchange platform that offers its services to people in Ghana and Nigeria. Astro Africa stands out from most buyers of bitcoin on the exchange market with a focus on simplicity and ultra-rapid payment, amazing exchange rates, customer security, and dependability. All of the aforementioned issues receive a favourable response from Astro Africa. One of the distinctive qualities of this platform is its constant pursuit of excellence.
Astro Africa is well known for its incredible trade rates and offers its customers amazing rates to sell their coins. When customers trade with Astro Africa, they are guaranteed to receive the highest possible return for their BTC. You can always use the rate calculator on Astro Africa's website or mobile app to see how much you will get for your coin.
There are many actors in the bitcoin exchange market, some of whom are not real. Online con artists frequently promise to take your bitcoin for the agreed-upon fee but then fall through after getting it. The term "Rippers," which was created specifically to describe exchange platforms that do not send payment in full or do not fulfil payment obligations, is used to describe these con artists. As a result, it is imperative to exercise caution when choosing an exchange to which you can entrust your Bitcoin. Make sure you are trading with a reputable merchant by doing extensive research.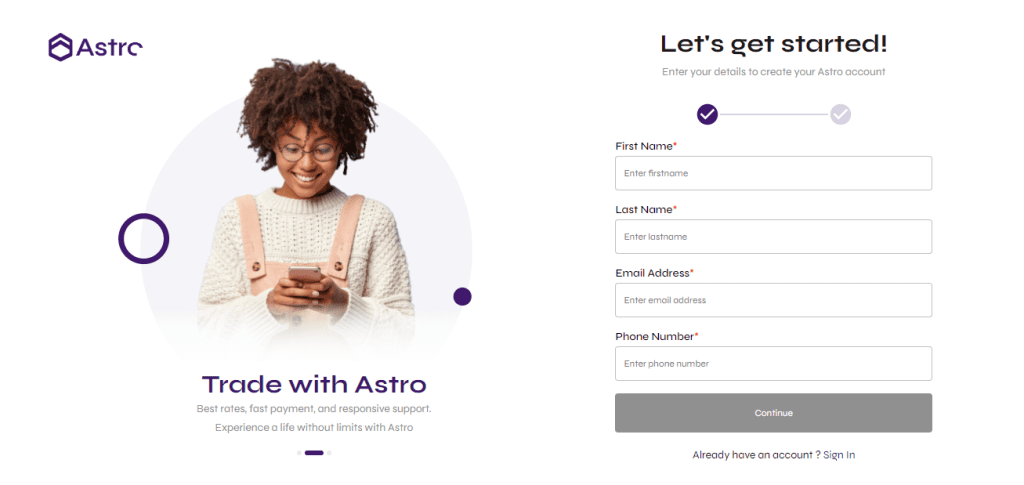 How to sell Bitcoin on Astro Africa
Create an account through our mobile app or website.
Click on Sell crypto on your account dashboard
You can sell Bitcoin, Ethereum, USDT (Tether) and BNB. Choose Bitcoin as your preferred choice.
On the next page, choose your payout wallet (Naira or Cedi wallet), and enter the amount in dollars or BTC, the calculator will display the amount you will receive in your local currency, click on proceed if you agree with the terms.
The system will provide a wallet address that you can either copy or scan the displayed bar code to get, click on "I have sent Bitcoin" when you sent the coin to the provided wallet address.
Your wallet will be credited immediately after the Bitcoin transaction is verified.
Also read: How To Trade Bitcoin In Nigeria