Sell Ethereum for Cash in Nigerian: Soon after Bitcoin gained popularity, Ethereum was created and launched, and since then, it has become the 2nd most popular cryptocurrency in the world. Before now, cryptocurrency enthusiasts believed that only Bitcoin was the currency of the future, but with the excellent performance of Ethereum, they might need to rethink.
If you have noticed, you find Ethereum wherever you find Bitcoin; they are constantly being talked about or traded side by side. Ethereum differs significantly from Bitcoin since they don't operate on an identical blockchain. Ethereum was created to serve a different purpose and has different features.
Ethereum is a decentralized blockchain network powered by its unique token, Ether. Ethereum can be used as alternative means of payment instead of your local currencies, investment, trade cryptocurrencies, playing games, buying NFTs, and staking. Ethereum's highest price is 4,891.70 USD, almost at the same time Bitcoin reached its highest value of over 60,000 USD. The value of Ethereum and other cryptocurrencies is tied to the value of Bitcoin.
Sell Ethereum for Cash in Nigerian money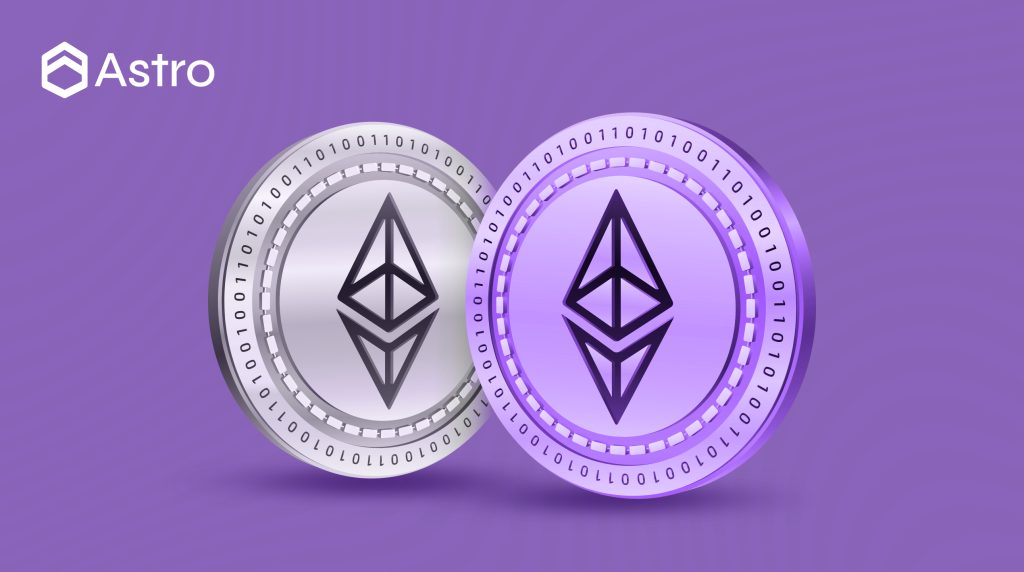 At the beginning of the year, you must have prayed for multiple streams of income; many Nigerians did. If you want to earn without stress, sell Ethereum for cash. The only way to earn from Ethereum is by selling it for naira. To do so, you will need an exchange platform.
If you own Ethereum in Nigeria and have been looking for an exchange platform to sell it, we have the best solution. In looking for an exchange platform to trade Ethereum, you must consider their crypto availability, fees, exchange rates, limits, security, incentives, and customer support. If the platform has all these features on lock, then you can go ahead to convert Ethereum to cash.
One of the few platforms that encompass all the features listed above is Astro Africa; thanks to its customer-centric themed user interface, Nigerians can now seamlessly trade Ethereum for naira.
Astro Africa is a P2P crypto trading app that allows you to trade cryptocurrencies like Bitcoin and Ethereum, convert them to cash (naira or cedis) and withdraw to your local bank without stress. Astro Africa is free and will not charge transaction or deposit fees like other platforms. The platform has an excellent customer support with a simple user interface that makes crypto trading easy and seamless.
How to trade Ethereum in Nigeria on Astro Africa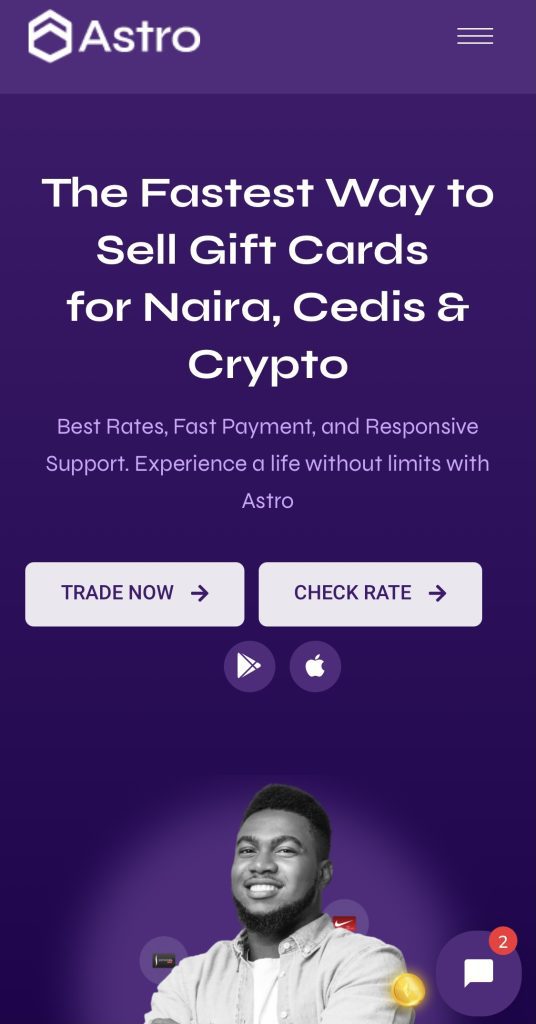 Astro Africa is very easy to use, so selling Ethereum for naira involves few and simple processes.
Create an account on the Astro Africa website or download the mobile app.
Fill in the registration form with the information required of you. Make sure to input a valid email address and phone number.
Verify your email address by inputting the otp sent to your email address.
Click on Sell crypto.
Select Ethereum as your preferred choice. Note that you can also sell Bitcoin, USDT, BNB, and gift cards for cash on Astro Africa.
On the next page, Select the wallet you want to be credited.
Enter the amount of Ethereum you want to sell.
The Astro rates calculator will display the amount you receive in your local currency.
Click on proceed if you agree with the terms.
A wallet address will be automatically generated, copy the address and paste it into the space provided. Click on "I have sent Bitcoin" when you send the coin to the provided wallet address.
Your wallet will be credited immediately, and you can withdraw from there to your local bank account.
Read also: Best platform to trade Bitcoin for cash
Sell Ethereum for Cash in Nigerian – Sell Ethereum for Cash in Nigerian