Steam gift cards are popular among gamers in Nigeria. These gift cards are convenient and can be easily purchased online. However, some gamers prefer to redeem their Steam gift cards for cash. This may be because they need the money for other expenses or because they prefer cash as a more flexible form of payment.
Redeeming Steam gift cards for cash is not uncommon, and there are many platforms and forums where gamers can find buyers willing to pay cash for their gift cards. When it comes to redeeming Steam gift cards for cash in Nigeria, Astro Africa ranks as the best platform to do so.
Fun Facts about Steam Gift Cards
They were first introduced in 2012.
Steam gift cards are available in various denominations, ranging from $5 to $100, and they can be purchased online.
Steam gift cards can be redeemed for games, in-game items, and other content on Steam platform.
Steam gift cards can be traded for cash. Gamers can sell their unused Steam gift cards for cash on platforms like Astro Africa.
Steam gift cards are available in various designs, making them a good gift option for gamers.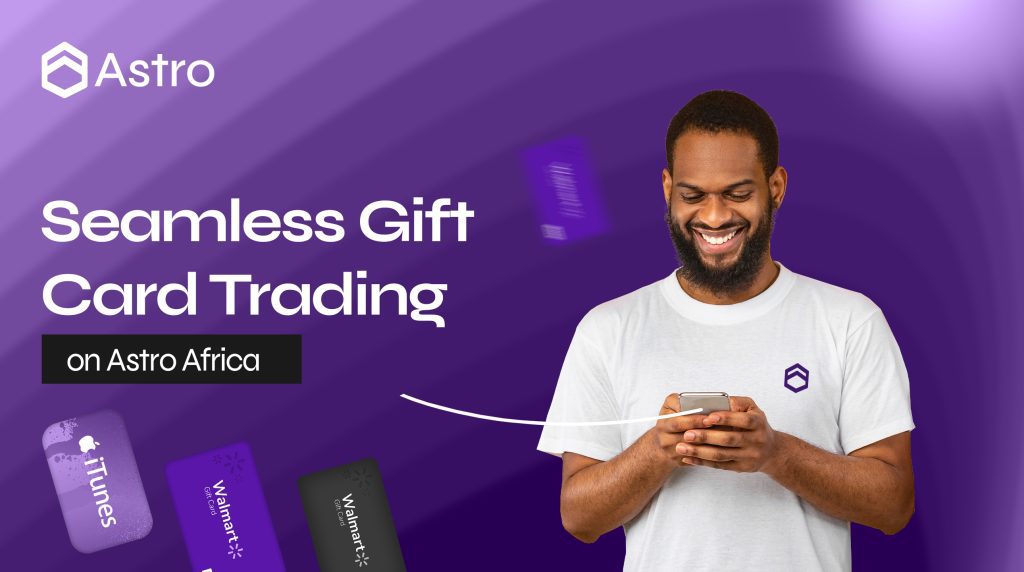 How to Redeem Steam Gift Card in 2023
Steam gift cards are a popular form of gift, providing gamers with an easy way to purchase games, and other content on the Steam platform. One of the main uses of a Steam gift card is to add funds to a Steam account, which can then be used to make purchases.
To redeem a Steam gift card, follow these steps:
Log in to your account on Steam website.
Click on your account name located in the top-right corner of the page.
Select "Account details" from the drop-down menu.
Click on "Add funds to your Steam Wallet"
Select "Redeem a Steam Gift Card or Wallet Code" from the available options.
Enter the code on the back of the Steam gift card and click "Continue."
Confirm that the amount on the gift card matches the amount you are redeeming and click "Continue."
Your Steam Wallet balance will be updated with the amount of the gift card.
Steam gift cards are only redeemable on a Steam account and cannot be used to purchase items outside of Steam. If you don't have a Steam account, you will need to create one before you can redeem your gift card.
Also read: The Best Sites to Trade Steam Gift Cards in Ghana in 2023
How to Exchange Steam Gift Card for Naira
Astro Africa has been ranked as the best platform to exchange Steam gift cards in Nigeria, according to several reviews by gift card traders. We have received positive feedbacks for our high rates and quick payment processing. If you're in Nigeria and want to exchange your Steam gift card for cash, follow these steps:
Visit Astro Africa and create an account. You'll need to provide some basic information and verify your e-mail.
Once your account is verified, login to your dashboard and go to the trade section. Here, you can choose the type of gift card you want to trade and select the category. In this case, choose 'Steam gift card'.
Next, input the Steam gift card's USD value, and the rate calculator will automatically display the current rate.
After you've verified the current rate, proceed to trade your gift card by supplying the gift card details and uploading a picture of the gift card. Be sure to check the details you've provided to make sure they're correct.
Once you've provided the necessary details, click the "submit" button to confirm the transaction. You'll receive a notification once the gift card has been confirmed.
After the Steam gift card has been confirmed, you'll receive a credit to your Astro Africa wallet. To check the amount, go back to your dashboard and click the wallet section.
Once you've confirmed the credited amount, you can proceed to withdraw your funds either via your local bank or mobile money. Withdrawals are processed instantly on Astro Africa.