Types Of Gift Cards In Hongkong; In Hongkong, the act of gift-giving is deeply rooted in the local culture, with special occasions and festivals serving as opportunities to express appreciation and gratitude. To meet the demands of this gift-giving tradition, Hongkong provides a wide range of gift card options that serve as ideal presents for friends, family, and loved ones. Some popular gift cards available in Hongkong include:
There are several places where you can buy gift cards in Hong Kong. Here are some options:
Types Of Gift Cards In Hongkong
Spotify
Spotify Premium gift cards can be found at various electronic and retail stores and are valid for one year from the date of purchase. It's important to note that these gift cards can only be used for individual plans, not Premium Family, Premium Duo, or trial offers. Additionally, gift cards can only be redeemed in the country where they were purchased. Before purchasing a Spotify Premium gift card for your friends, it's advisable to check which plan they are currently using to ensure compatibility.
SOGO
If you are unsure about your colleague's preferences, you can never go wrong with SOGO gift certificates. As one of Hong Kong's beloved shopping centres, SOGO offers many options to suit everyone's taste. SOGO has everything from designer stores to delectable delicacies, cookware, and electronic appliances.
Moreover, the mall hosts massive sales twice a year, where you can enjoy discounts of up to 70% off the regular prices. It's a great opportunity to shop for quality items at incredible prices.
Please note that SOGO gift certificates are valid for three years and can only be purchased in person using cash or EPS (Electronic Payment System). This ensures a convenient and secure transaction for both the buyer and recipient.
iTunes gift card serves as a digital currency that can be used to access a wide range of Apple's digital products, including games, music, movies, TV shows, and iCloud+ subscriptions.
One of the notable advantages of gifting or receiving an iTunes gift card is its versatility. It provides the recipient with many options within the Apple ecosystem, ensuring they can find something interesting. Additionally, if the recipient doesn't have a particular use for the gift card, it can be easily traded for cash on various exchange platforms, providing flexibility and convenience.
Where To Purchase Gift Cards In HongKong
Retail Stores: Many retail stores in Hong Kong, such as supermarkets, department stores, and speciality shops, offer a variety of gift cards. Popular options include major retail chains like Watsons, ParknShop, and Wellcome, where you can find various gift cards for various purposes.
Online Platforms: You can also purchase gift cards from online platforms that specialise in selling gift cards. Websites like Giftwell and Giftaway provide a convenient way to browse and purchase gift cards from various retailers and brands in Hong Kong.
Brand-Specific Stores: Many brands and businesses have their own standalone stores or official websites where you can directly purchase their gift cards. This is a great option if you know the recipient's preferred brand or if you want to give them the flexibility to choose their own gift.
Online Marketplaces: Online marketplaces like eBay, Carousell, and Taobao may also have listings for gift cards available in Hong Kong. However, when purchasing from these platforms, it's important to verify the legitimacy and authenticity of the seller.
You can always trade unused Hongkong gift cards for cash on Astro Africa.
How Much Is Hongkong iTunes Gift Card In Naira
The current rate for Hongkong iTunes gift card on Astro Africa is NGN 57.60/$
A $50 Hongkong iTunes gift card is valued at NGN 2,880
A $100 Hongkong iTunes gift card is valued at NGN 5,760.
A $200 Hongkong iTunes gift card is valued at NGN 11,520.
A $1000 Hongkong iTunes gift card is valued at NGN 57,600.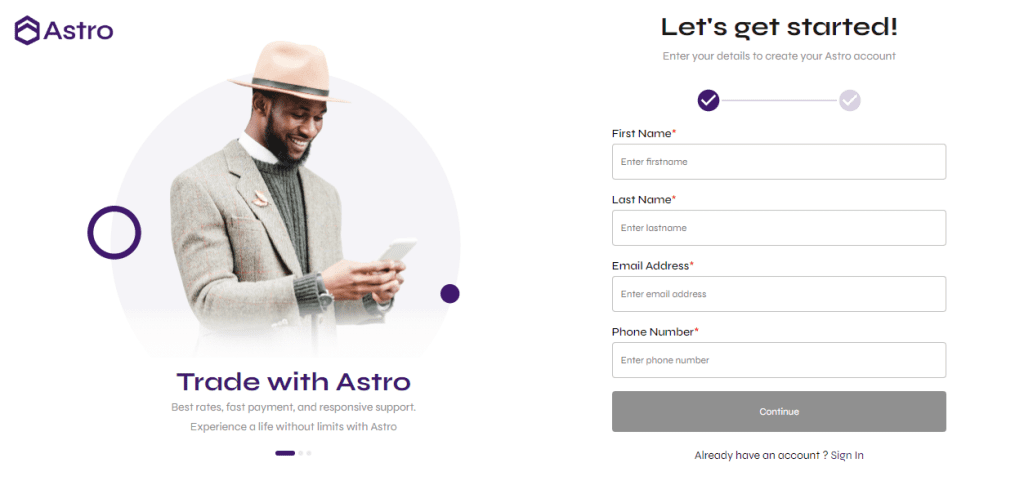 How To Sell Gift Cards On Astro Africa
You can redeem your gift cards on Astro Africa by following the steps below.
Download the Astro Africa Mobile App from Google Play Store or Apple Play Store.
Create an account and "Sign Up" if you are a new user and log in.
Navigate to "Wallet" and click on "Add new account" to add your bank details.
Go to "Dashboard" and click on "Sell Gift Card" to Submit your gift card.
Provide your gift card details and a picture of the gift card.
After Confirmation, check your Wallet for your Cash.
Then Withdraw to your direct Bank Account instantly.
Also Read: Types of Gift Cards in Brazil