Best Crypto App in Nigeria
Best Crypto App in Nigeria: The use of cryptocurrency apps for daily transactions has been on the rise in Nigeria in recent years. Nigeria has a large population of tech-savvy young people who are increasingly turning to digital payment solutions. With the rise of mobile technology, they have embraced the convenience and accessibility of cryptocurrency apps for things like sending and receiving money, paying bills, and purchasing goods and services online.
Best Crypto App in Nigeria
Nigeria has seen a surge in the number of cryptocurrency apps available to users, providing various services and features. However, Astro Africa has emerged as a top player in the cryptocurrency market. It has gained a reputation for its user-friendly interface, robust security measures, and prompt customer service. Some of the standout features of Astro Africa include;
Best rates: We understand that the crypto market can be volatile, and selling your assets at the right time is crucial to maximizing your returns. That's why we offer competitive rates and flexible payment options to ensure that you get the most out of your investments.
User-friendly interface: Astro Africa offers a user-friendly interface that simplifies the process of selling cryptocurrency assets for cash. Our platform is designed with the user in mind, ensuring that the process is straightforward and easy to understand. Our interface is user-friendly, providing a seamless experience for both experienced traders and beginners.
Security measures: We have implemented various security measures to ensure that our platform is safe and secure, protecting our users' assets and personal information. Our platform is built on top-notch security protocols, including encryption, two-factor authentication, and secure servers.
Prompt customer service: At Astro Africa, we pride ourselves on providing prompt and reliable customer service to our users. We understand that selling cryptocurrency can be a complex process, which is why we have a dedicated team of customer service representatives available to assist users with any questions or concerns they may have. Our team is available 24/7 via email, live chat, or phone, ensuring that you always have access to the support you need.
Fast payout: Astro Africa ensures fast payouts for users who want to sell their cryptocurrency assets for cash. We understand that time is of the essence when it comes to selling cryptocurrency, which is why we've implemented a quick payout process. Once your sale is complete, you can expect to receive your payment in your desired currency instantly.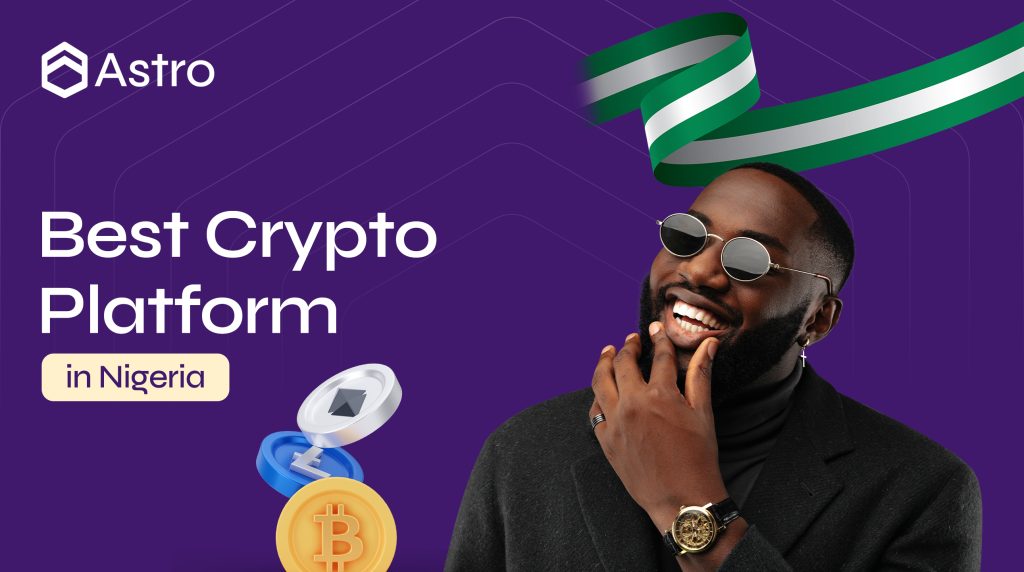 Read Also: Best Site to Sell bitcoin in Nigeria
How to Exchange Bitcoin to Naira on Astro Africa
To begin trading bitcoin on Astro Africa, you need to create an account and verify your details. Once you have done this, you can log in to your dashboard and follow these steps:
Go to the trade section and select the type of cryptocurrency you want to trade. Astro Africa supports BTC, USDT, ETH, and BNB. For this example, we will choose Bitcoin (BTC).
Input the amount of bitcoin you want to trade. A wallet address will be generated for you to transfer your assets.
Transfer the bitcoin to the wallet address generated and wait for confirmation.
Once the transfer has been confirmed, you will be credited in naira to your Astro Africa account.
Go back to your dashboard and click on the wallet section. Select withdrawal and submit your bank details.
Once you have submitted your bank details, you can expect your funds to be processed and transferred to your account shortly.
Withdrawals on Astro Africa are processed instantly, ensuring that you can access your funds quickly.
By following these simple steps, you can start selling cryptocurrency on Astro Africa in no time. Our platform is user-friendly and secure, ensuring that your transactions are fast, reliable, and hassle-free. Whether you're a seasoned trader or new to the world of cryptocurrency, Astro Africa provides the tools and resources you need to succeed.
Best Crypto App in Nigeria – Best Crypto App in Nigeria